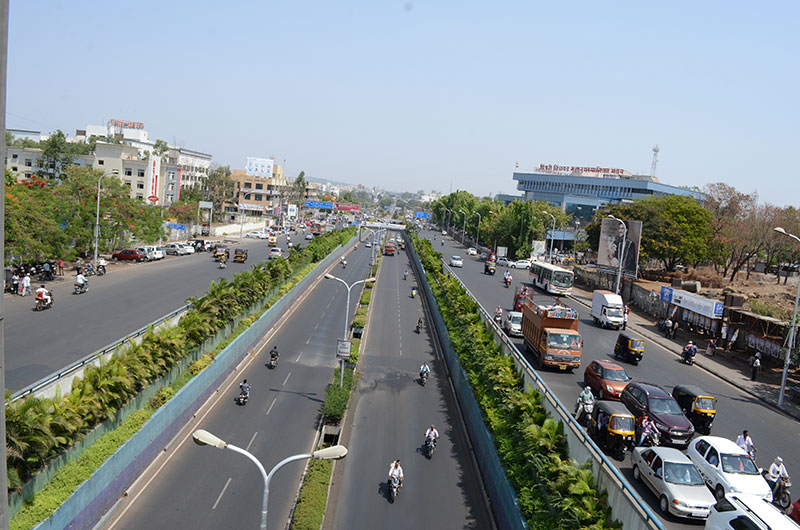 Mrunal Jadhav
Pimpri, August 8, 2020: Pimpri-Chinchwad area has been once again declared as 'red zone' owing to the surge in coronavirus disease (COVID-19) cases in the city. The Deputy Chief Minister Ajit Pawar informed the Pimpri-Chinchwad Municipal Corporation (PCMC) commissioner regarding re-entry of Pimpri-Chinchwad city in the red zone list. However, no government order has been received yet, in this regard. There will be no change in rules. If more patients are found, then the company or office will be closed, said Commissioner Shravan Hardikar.
Hardikar stated that the city has been included in the red zone. Large scale businesses have started in the city, so moving the city back to the red zone is not a good thing. "Patients are found from some companies in the city. For this, we have increased contact tracing. The workers in the company have been tested by rapid antigen kits," he said.
First, 12 COVID-19 patients were found in March. After this, the city seemed to be COVID-free. But then again in April, the number of Corona patients started to increase. Following this, the city was declared as a red zone. The growth rate was relatively low in May, hence the state government decided to exclude Pimpri-Chinchwad from the red zone list on May 22. However, the number of patients shot-up in June and July.
Since the last week of July, the count of patients is increasing by thousands per day. During the first three days of August, there was a decline in infected cases. But later it increased again. To date, the number of patients in the city has reached 27,078. A total of 546 people succumbed due to COVID, which includes 460 in the city and 106 outside the city.
Hardikar also informed that although the city is included in the red zone, the rules will not change much. If more employees in a company or office are found to be affected, the company will be shut down. Large-scale testing is underway. Citizens must follow the rules by joining the battle of Corona and wear a mask when going out. The commissioner has appealed to citizens to follow social distancing.