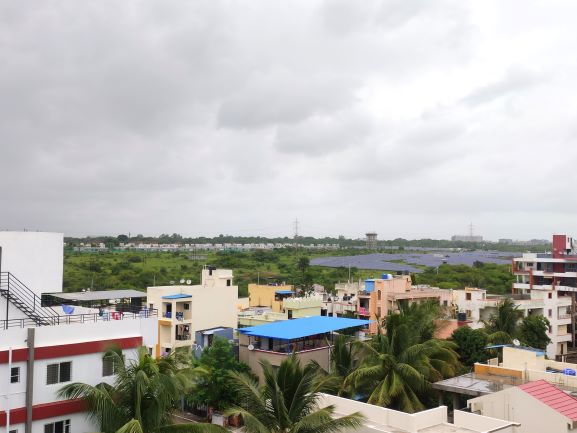 Mrunal Jadhav
Pune, August 8, 2020: The Department of Defence controversial 'colour-coded zoning map', which restricts construction in the city, has been revised after a two-year follow-up by the Pune Municipal Corporation (PMC). The decision will immediately benefit more than 400 stalled projects in the city. Around 90 percent of these constructions will now not require a certificate from the Department of Defence. The remaining 10 percent of construction will at least be allowed to start work.
For the security of Lohegaon Airport and the National Defence Academy (NDA), the Air Force has made the Defense Department's no-objection certificate mandatory for buildings higher than 11 storeys in the city. For this, a colour coded zoning map was announced. More than 400 construction projects were stalled due to inaccuracies in the preparation of this map. Engineer Prashant Waghmare informed that the Air Force has published a new map after his successful follow-up.
Builders, CREDAI ,etc. had also met the then Municipal Commissioner Saurabh Rao and requested him to appeal to the Defence Department against the map. After that, city engineer Waghmare and his colleagues followed suit.
Earlier, the names and colour codes of villages were fixed as per the map of the defence department. Of the designated red, sky, pink, yellow and green, building permit certificate was mandatory for all builders in the 'Red Zone'.
Now, since changes have been made in the funnel zone of the takeoffs and landings of the aircraft flights, corrections have been made in the map taking into account the runway, as well as the height after the plane lands on the runway. New colour codes have also been added to the map.
Construction processes in the villages of Loghegaon, Dhanori, Shivane, Warje, Yerawada, Vadgaon Sheri, Kharadi, Bavdhan Khurd, Kothrud, Dhayri, Vadgaon Khurd, Urli Devachi, Yewalewadi, Fursungi, Mohammadwadi. Undri, Jambhulwadi, Mantarwadi, Katraj, Dhankawdi, Ambegaon Khurd, Ambegaon Budruk, and Kondhwe Khurd and Budruk will get relief now.