Pratima Foundation Launches A Collective Action Model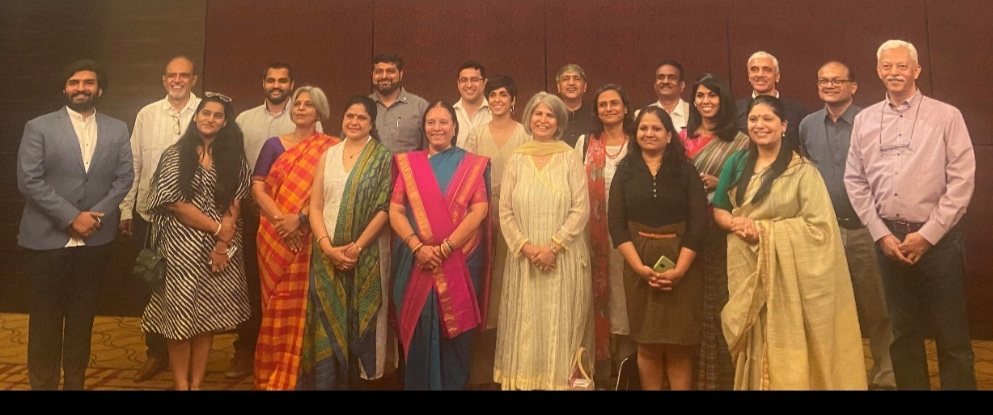 Pune, 14th March 2022: This weekend, Pune City saw the launch of an unique social change platform – Pratima Foundation. Calling themselves a model of collective action, the foundation is a registered non-profit that has been working on deep-rooted developmental and empowerment problems in Pune District for the last year.
On Saturday, 12 March, Pratima Foundation hosted their first 'Ambassadors Meet', a meet and greet event to bring together a group of Pune's industrialists, businessmen, entrepreneurs, consultants, freelancers, media personnel and social media influencers. These 'ambassadors' of the foundation are a diverse group of people, all aligned to a common purpose – to positively impact lives in a measurable way.
Introducing the Foundation to the attendees, Founder and Director Dr. Pratik Palande said, "Our vision is to bridge the widening gap between citizens, solution creators, donors and the government. This year, we will amplify our impact through our group of ambassadors and subject matter experts. We have also had multiple meetings with various government bodies in Pune District on kicking-off a few pilot projects in partnership with them."
Pratima Foundation is strongly aligned with the UN's Sustainable Development Goals and is currently building social projects for Rural Pune in the domains of clean energy, drinking water and education, among others.
The event saw a strong attendance of 40 ambassadors, some of whom are seasoned businessmen and women of the city. Some of the ambassadors in attendance were Dr. Tara Maithreyan – Senior City Member of Aam Aadmi Party, Ashok Mangwani – Founder, Bhushilpa Chemicals, Milind Jadhav – CEO & Co founder of Selectigence HR Solutions, Saleel Chodankar – MD of Strapex Enterprises Pvt Ltd and Apeksha Doshi – senior Rotarian.
Also present were members of Pratima Foundation's Board of Advisors – Drs. Pandit and Jayashree Palande under whose non-profit the foundation is currently incubating.
Speaking about the Foundation, ambassador Kavita Awasthee (Proprietor at Poshakh Fabric, a boutique on FC Road) said, "Pratima Foundation is an organisation that goes beyond the typical "NGO" norms and takes a practical approach to implement solutions at a systemic level."