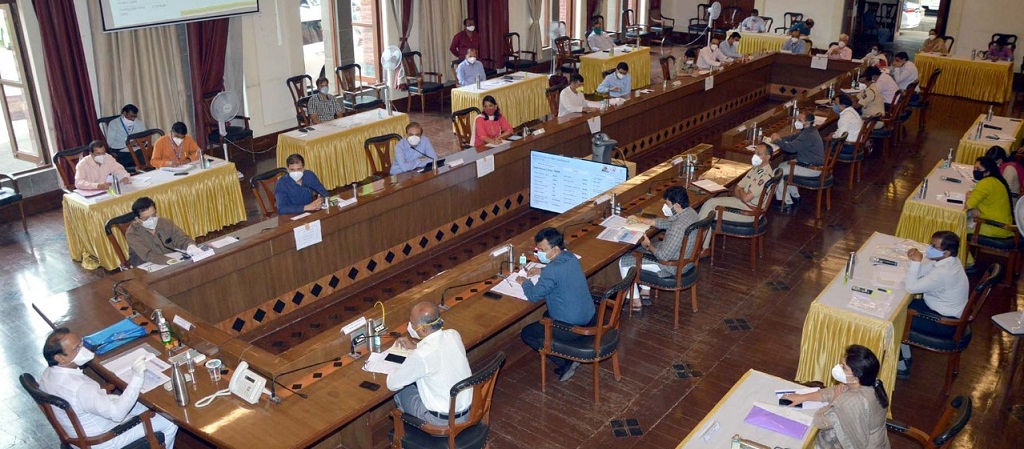 Pune, 27 July 2020: The prevalence of corona in the state is increasing day by day. In both Mumbai and Pune, the number of Coronavirus disease (COVID19) patients is increasing rapidly. Various schemes are being implemented by the government to curb the growing prevalence of corona.
Against this backdrop, now considering the increasing contagion of corona in Pune district, Deputy Chief Minister Ajit Pawar has directed to set up three jumbo hospitals immediately. He also clarified today that the bill for private hospitals treating corona patients will now be checked at government rates.
A review meeting on coronavirus outbreak was held at the Divisional Commissioner's Office in Pune under the chairmanship of Pawar.
"There are complaints that private hospitals are charging large sums of money for COVID treatment. Private hospital bills will be scrutinized through independent auditors to check if the rate of treatment charged are as per government rules or not", Pawar said.
He also gave instructions that the bill should be given to the patient only after verifying the charges. He also directed to set up 'Jumbo Hospitals' at three places immediately considering the rising number of patients in Pune district and shortage of beds.
Pawar said, "the administration is making every effort to prevent the spread of Coronavirus. Care must be taken to ensure that the outbreak does not increase under any circumstances. Planning will have to be done speedily considering the situation expected in August in the district including Pune city."
According to Pune Municipal Corporation (PMC), the number of COVID patients will cross two lakh mark on August 31 and there will be a huge shortage of hospital beds for the patients.
During the meeting, Divisional Commissioner Deepak Mhaisekar gave a detailed account of the measures being taken by the administration to prevent corona infection. Saurabh Rao, Officer on Special Duty (COVID) informed about the corona treatment system as well as the manpower with the health department as well as the requirements.
District Collector Naval Kishore Ram also informed about the measures being taken to prevent corona infection in the district, adding that besides corona infection, health facilities are also being updated in rural areas along with Pune city. Pune Municipal Commissioner Vikram Kumar and Pimpri Chinchwad Municipal Commissioner Shravan Hardikar informed about the measures being taken for corona prevention in the municipal area.
The meeting was also attended by Mayor Muralidhar Mohol,    Jamabandi Commissioner S Chokkalingam, Commissioner of Police Dr K Venkatesham, Pune Metropolitan Region Development Authority Chief Executive Officer Suhas Divase, Co-operation Commissioner Anil Kawade, Groundwater Survey and Development Agency Director Kaustubh Divegavkar, PMC Additional Commissioner Rubal Agarwal, Shantanu Goyal, Superintendent of Police Sandip Patil, Zilla Parishad Chief Executive Officer Ayush Prasad, Resident Deputy Collector Dr Jayashree Katare, Government Medical Advisor Dr Subhash Salunke, Sassoon hospital Dean Muralidhar Tambe and other senior officers of the concerned departments.