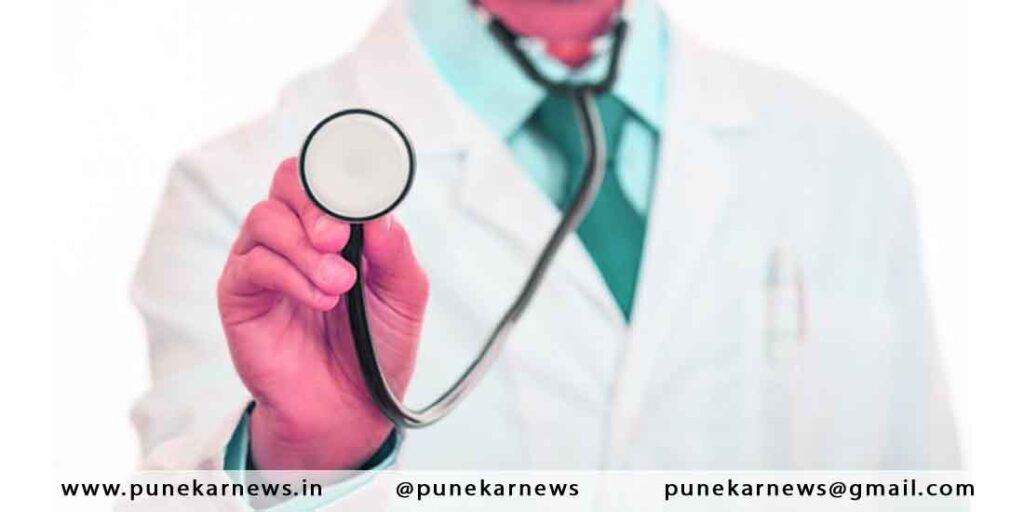 Mrunal Jadhav
Chinchwad, May 26, 2021: A fake doctor, working for over a year at a hospital in Bijali Nagar, was recently caught. Accordingly, a case has been registered at Pimpri police station on Wednesday.
The police have arrested the fake doctor identified as Akshay Keshav Neharkar, a native of Pisegaon in Kaij taluka of Beed district, Maharashtra. Vishal Bhaskar Katkar (49), a representative of ICICI insurance company, has lodged a complaint in this regard at Pimpri police station.
According to the information given by the police, Neharkar pretended to have a degree without actually qualifying any degree. To get a job as a medical consultant, he had sent a resume to ICICI Lombard General Insurance company via email. The resume said that he had BAMS and MD degrees and worked at City Care Hospital, Unique Hospital, ONP Leela Hospital, and Onyx Hospital in Chinchwad.
Also Read NCP MLA Anna Bansode's Son Arrested In Attempt To Murder Case
He had also mentioned that he had graduated from Dr DY Patil College of Ayurvedic Research Center in Pimpri-Chinchwad during the interview. He worked as a doctor at Onyx Hospital in Bijali Nagar, Chinchwad, for about a year without showing his degree certificate.
In search of a new job, Neharkar sent a resume on February 5 to the official email id of ICICI Lombard General Insurance Pimpri and Pune Division. He was called for an interview at the Pimpri office. At the time, he could not submit his degree. The insurance company also received several cases from the hospital where he was working as a doctor for compensation. So, the insurance company got suspicious. When the company inquired about the degree of the accused, it was concluded on May 25, 2021, that such a degree was never given. Accordingly, Katkar from the insurance company lodged a complaint with the police.
A preliminary investigation has revealed that Akshay Neharkar had studied only upto Class 10.
पिंपरी चिंचवड : ऑक्सिजनची गरज असलेल्यांना ऑक्सिजन काँन्सँट्रेटर मशीनद्वारे घरीच मिळणार ऑक्‍सिजन
Join our Whatsapp Group, Telegram, and Twitter for each update about Pune and PCMC