Pune: 1803 new Corona patients in Pune district, 35 deaths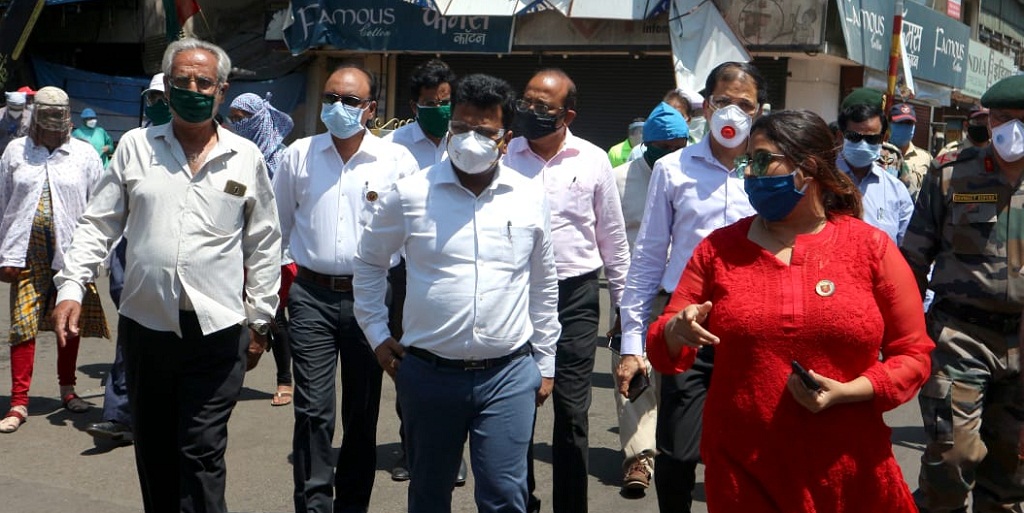 Pune, July 10, 2020: With the addition of 1803 fresh Coronavirus positive yesterday, the total number of COVID cases has reached 34,399 in Pune district. Also, 926 patients got discharged from hospitals while 35 people died.
Dr Bhagwan Pawar, District Health Officer (DHO), said that out of total 34,399 patients 21,411 have been cured and discharged from hospitals, while 979 people have died. There are still 11,982 active patients undergoing treatment including 557 critical patients. Most of the patients are from Pune Municipal Corporation (PMC) area. Till now 2,21,524  people have been tested in the district.
The 34,399 patients include 24,976 from Pune Municipal Corporation (PMC) area, 6282 from Pimpri-Chinchwad Municipal Corporation (PCMC), 598 from Pune Cantonment, 286 from Khadki Cantonment, 53 from Dehuroad Cantonment, 1739 from Pune rural areas and 465 from municipal council (Nagar Parishad) areas in the district. In the Pune rural areas and Nagar Parishad, there are 17 from Baramati town, 19 from Baramati rural, 146 from Daund town, 4 from Jejuri, 55 from Talegaon Dabhade, 28 from Chakan, 109 from Saswad, 21 from Alandi, 14 from Lonavala, 8 from Shirur town, 2 from Junnar town, 22 from Indapur town, 8 from Bhor town, 3 from Vadgaon, 28 from Rajguru Nagar, 706 from Haveli, 103 from Shirur, 116 from Junnar rural, 212 from Khed, 170 from Mulshi, 38 from Velha, 58 from Bhor, 24 from Indapur rural, 64 from Daund rural, 104 from Maval, 53 from Purandar and 72 from Ambegaon.
State Health Minister Rajesh Tope said that the current count of COVID19 patients in the state of Maharashtra is 2,30,599. Yesterday, newly 6875 patients have been identified as positive. Also newly 4067 patients have been cured yesterday. Till now 1,27,259 patients are cured and discharged from the hospitals while there are still 93,652 active patients in the state. Yesterday, 219 people died taking the total deaths to 9667 till now.
According to the Union Health Ministry, the number of Coronavirus positive patients has reached 7,93,802 across the country. Out of this, 495,515 have been cured and discharged from hospitals while 21,604 people have died and one patient has migrated out of the country. There are still 276,682 active patients undergoing treatment in hospitals across the country.