Pune: 20 Member All Women's Officiating team at NECC ITF 40K Tennis Championships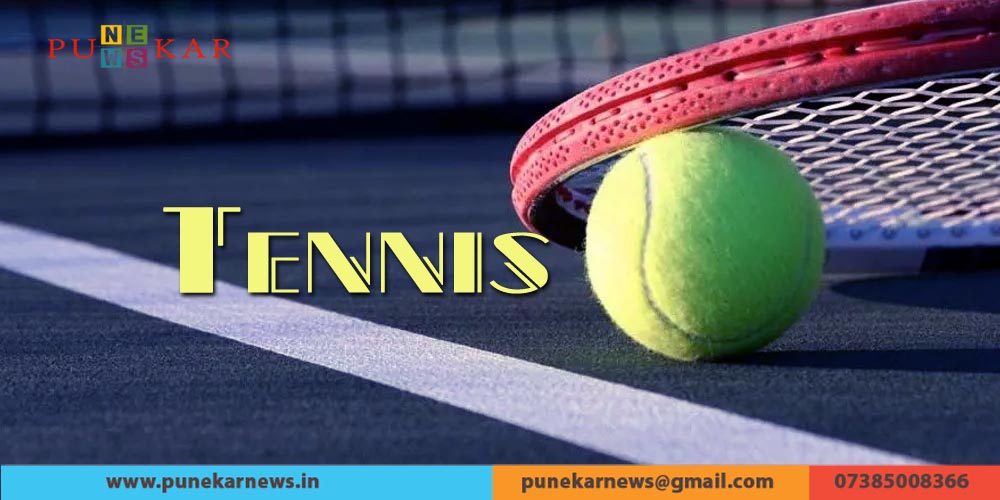 Pune , 20th January 2023 : In a first of its kind initiative in Tennis in India an 20 member All Women's Officiating team will be working at the NECC ITF 40K Tennis Championships event that will be played at the Deccan Gymkhana courts in the city.
The All Women's led by Asia's Gold Badge Referee Sheetal Iyer who will be officiating in her 100th plus ITF event will have all womens Chair Umpires , Chief of Officials and Lines Umpires , Players Desk , Physios working during the week under the ITF Advantage All Initiative.
We are thrilled to support this novel initiative , this has been in our minds since long but we are happy that we will be able to initiate this coinciding with India's 75th year of Independence celebrations and our Republic Day celebrations . I would like to thank the ITF , AITA , MSLTA and Deccan Gymkhana for agreeing with the proposal and initiating this programme jointly , said Sunder Iyer Hon Sec MSLTA and Jt Secretary of AITA who was the moving force behind this programme alongside Nitin Kannamwar ITF Regional Officiating Officer Asia .
The Tennis Secretary of Deccan Gymkhana Ashwin Girme added , that it was a proud moment for Deccan Gymkhana club having a rich sports history and tennis legacy of over 100 years to host such a novel initiative at the upgraded version of the 22nd NECC ITF 40K Tennis championships , we are happy to be a part of this history and record which is being set .
In a statement from ITF on Advantage All Initiative which states , Gender equality is not only a fundamental human right, but a necessary foundation for a peaceful, prosperous and sustainable world. Despite women and girls representing half of the world's population, gender inequality persists globally, creating barriers to social and economic progress. Women face an opportunity gap that leaves them underrepresented in key leadership and decision-making roles. At the ITF, we have risen to this challenge and fully embrace the goals of the International OlympicCommittee (IOC) with a firm commitment to act.
Their aim is to govern a sport where everyone is given the same advantage both on and off the court. In August 2018, the ITF formally announced its ongoing commitment to increasing the number of women on and off the court with the launch of its Gender Equality Strategy called Advantage All. The ITF aims to achieve a ratio of 40%/60% female/male officials attending white level Courses and conducting various workshops by 2024. It is developing numerous awareness campaigns to highlight the opportunities for women to become more involved in the sport and off the court.
The ITF Pune 40k is very special and unique on its own as it supports building a culture to create an Equal Advantage All environment by encouraging the maximum female workforce ever allocated at any ITF Tennis Tournament in India. This week will help in generating equal opportunities. The female officials will get reinforced through awareness, training and learning through various workshops and sessions.
It will act as a platform to highlight challenges as female officials and will foster a culture that embraces more women in officiating. The success of the Advantage All program can only be achieved by working collectively to develop and implement the right local gender equality strategy that works for individuals. Achieving gender equality in sports requires the commitment of everyone. Together support the building of equal gender diversity in every walk of life.
The All Women's Officiating Crew includes
ITF Supervisor : Sheetal Iyer , Chief of Officials : Leena Nageshkar . Chair Umpires Antonia Drazic (Croatia) , Avanee Gosavi (Bronze Badge) , Riya Chapekar , Lavleen Raizada , Dakshata Patel ,Shraddha Dali Line Umpires : Anwesha Chandra , Supriya Mallaya , Geetika Paul , Niharika Gore , Neha Uikey , Chhaya Verti , Sakshi Chug , Isha Chopra , Apurva Rokade , Kulsoom Khan, Reshma Ganapate , Anuja Maheswari