Pune: 2081 new Corona patients in Pune district, 39 deaths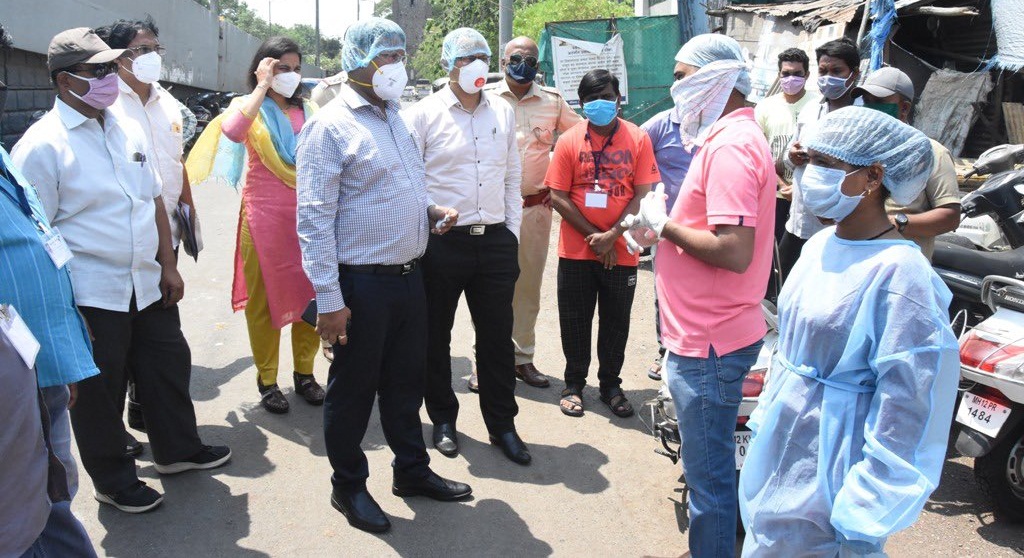 Pune, July 19, 2020: With the addition of 2081 fresh Coronavirus positive yesterday, the total number of COVID cases has reached 48,953 in Pune district. Also, 1614 patients got discharged from hospitals while 39 people died.
Dr Bhagwan Pawar, District Health Officer (DHO), said that out of total 48,953 patients 31,897 have been cured and discharged from hospitals, while 1282 people have died. There are still 15308 active patients undergoing treatment including 666 critical patients. Most of the patients are from Pune Municipal Corporation (PMC) area. Till now 2,94,903  people have been tested in the district.
The 48,953 patients include 32,632 from Pune Municipal Corporation (PMC) area, 10745 from Pimpri-Chinchwad Municipal Corporation (PCMC), 705 from Pune Cantonment, 441 from Khadki Cantonment, 140 from Dehuroad Cantonment, 3311 from Pune rural areas and 979 from municipal council (Nagar Parishad) areas in the district. In the Pune rural areas and Nagar Parishad, there are 51 from Baramati town, 22 from Baramati rural, 216 from Daund town, 22 from Jejuri, 100 from Talegaon Dabhade, 125 from Chakan, 209 from Saswad, 46 from Alandi, 25 from Lonavala, 32 from Shirur town, 29  from Junnar town, 36 from Indapur town, 16 from Bhor town, 10 from Vadgaon, 62 from Rajguru Nagar, 1424 from Haveli, 173 from Shirur, 227 from Junnar rural, 384 from Khed, 307 from Mulshi, 58 from Velha, 109 from Bhor, 55 from Indapur rural, 97 from Daund rural, 201 from Maval, 125 from Purandar and 129 from Ambegaon.
In Maharashtra, a total of 5306 patients were discharged while 8348 new Covid-19 cases were reported yesterday. The current count of COVID19 patients in the state of Maharashtra is 300937. As of yesterday,  there are 123377 active cases in the state. 165663 patients have been cured until now.
According to the Union Health Ministry, the number of Coronavirus positive patients has reached 1,077,618 across the country. Out of this, 677,422 have been cured and discharged from hospitals while 26,816 people have died and one patient has migrated out of the country. There are still 373,379 active patients undergoing treatment in hospitals across the country.