Pune: 3044 new Corona patients in Pune district, 38 deaths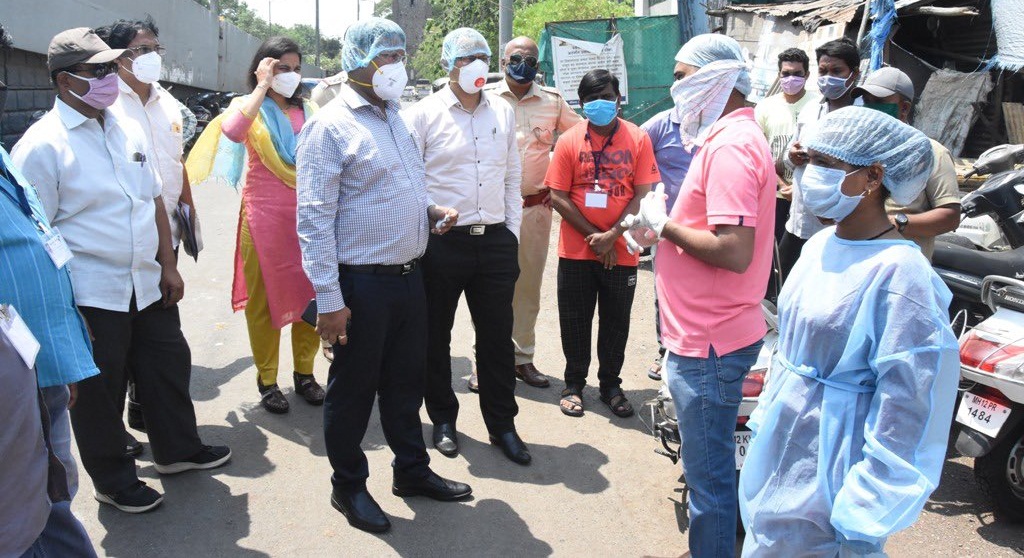 Pune, July 28, 2020: With the addition of 3044 fresh Coronavirus positive yesterday, the total number of COVID cases has reached 72,782 in Pune district. Also, 1592 patients got discharged from hospitals while 38 people died.
Dr Bhagwan Pawar, District Health Officer (DHO), said that out of total 72,782 patients 45,835 have been cured and discharged from hospitals, while 1737 people have died. There are still 25,161 active patients undergoing treatment including 915 critical patients. Most of the patients are from Pune Municipal Corporation (PMC) area. Till now 4,00,618 people have been tested in the district.
The 72,782 patients include 46,786 from Pune Municipal Corporation (PMC) area, 17,641 from Pimpri-Chinchwad Municipal Corporation (PCMC), 756 from Pune Cantonment, 521 from Khadki Cantonment, 261 from Dehuroad Cantonment, 5278 from Pune rural areas and 1539 from municipal council (Nagar Parishad) areas in the district. In the Pune rural areas and Nagar Parishad, there are 86 from Baramati town, 304 from Daund town, 37 from Jejuri, 180 from Talegaon Dabhade, 208 from Chakan, 241 from Saswad, 48 from Lonavala, 64 from Shirur town, 97 from Alandi, 57 from Junnar town, 49 from Indapur town, 17 from Bhor town, 35 from Vadgaon, 116 from Rajguru Nagar, 2107 from Haveli, 325 from Junnar rural, 266 from Shirur, 536 from Mulshi, 116 from Velha, 152 from Bhor, 36 from Baramati rural,94 from Indapur rural, 219 from Daund rural, 350 from Maval, 631 from Khed, 196 from Purandar and 250 from Ambegaon.
Across Maharashtra, 2,13,238 patients have been cured while the Case fatality rate in the state is 3.63%. As of yesterday, there are 1,48,601 active cases in the state. The recovery rate in the state is 56.74% while the fatality rate in the state is 3.63%. Currently, 9,08,420 people are in home quarantine and 44,276 people are in institutional quarantine. Out of 18,86,296 laboratory samples, 3,75,799 have been tested positive (19.92%) for COVID-19 until yesterday.
According to the Union Health Ministry, the number of Coronavirus positive patients has reached 1,385,522 across the country. Out of this, 885,576 have been cured and discharged from hospitals while 32,063 people have died and one patient has migrated out of the country. There are still 467,882 active patients undergoing treatment in hospitals across the country.