Pune: 83-year-old granny keeps her mess open only for four customers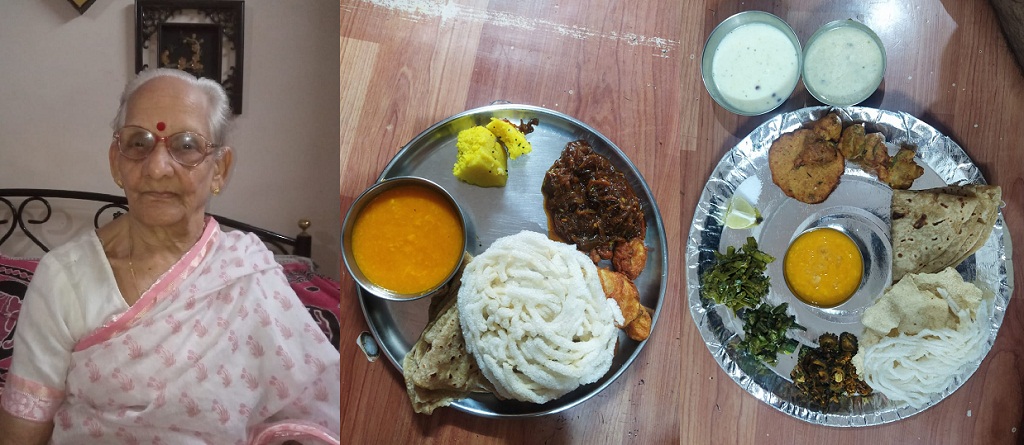 Mehab Qureshi
Pune, 27 July 2020: The educational institutes in the city have been shut since the lockdown was imposed due to the Coronavirus disease (COVID-19) in March, which led students to return to their hometowns.
Barely any food malls, canteens, and mess whose businesses are dependent largely on the students' population in Pune are operating now. Popular areas like Fergusson College (FC), Maharashtra Institute of Technology (MIT) which were once crowded with students, are now seen deserted.
In such a trying situation, 83-year old Usha Namade, an owner of a mess at Gokhale Nagar, has kept her tiffin services operating for only four customers. "I have never seen a situation like this in my entire life. There are seven members in my family, and our only source of income is the mess. Most of my customers are from FC and are students, but due to lock down all of the students have gone to their respective hometowns", said Usha.
She said, "I have four customers now, and I serve them regularly, because if I don't, who else will. They are like my own children. So I have kept my mess open for these four people only".
One of the customers, Gajanan Shukla, said, "Aajji treats me like her own son, she is only operating the mess for the four of us. The quality is still intact, and she serves with so much love. She truly cares for me, and she always says if I don't feed you who else will."