Pune: 97 Swords Seized From Courier Company Godown, Parcel Was For Aurangabad, Ahmednagar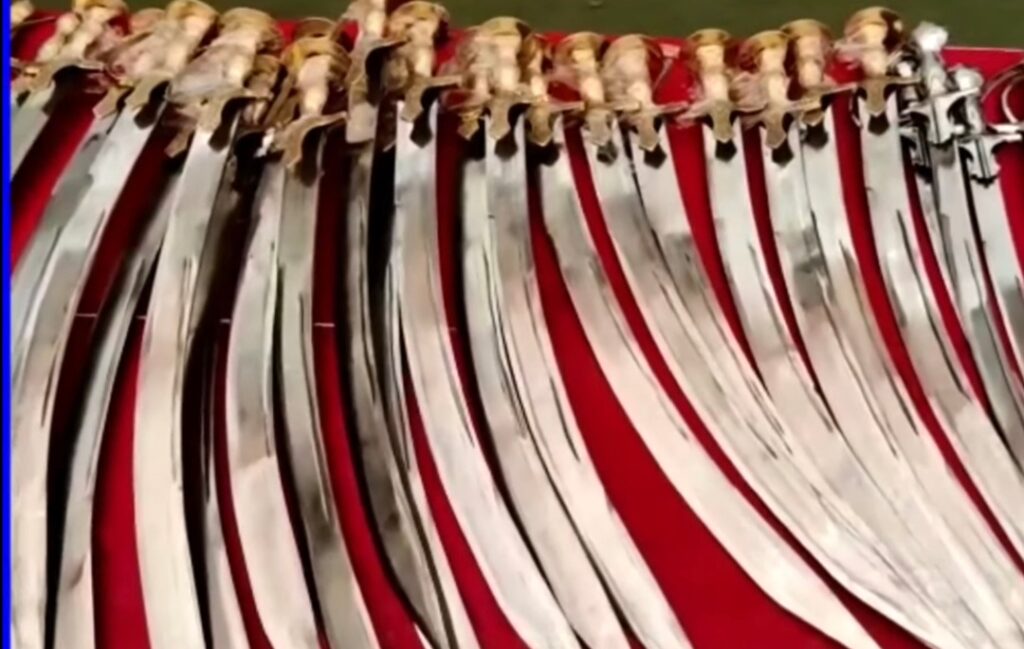 Dighi, 4th April 2022: As many as 97 swords, two cookers and nine scabbards have been seized from the Dighi area of ​​Pimpri-Chinchwad.
The arms were being sent by courier from Punjab to Aurangabad and Ahmednagar. However, Dighi police had earlier seized it. What exactly was this stock of arms being ordered for? This will come up only after the interrogation of the accused.
The accused in the case are Umesh Sood from Punjab, Anil Hon from Aurangabad, Maninder from Punjab, Akash Patil from Ahmednagar.
Swords were allegedly seized from two wooden crates in the warehouse of a private transportation firm, DTDC Couriers, in Dighi, according to police.
Senior police inspector Dilip Shinde, in-charge of the Dighi police station, had requested that the management of the private courier company use an X-ray machine to scan the incoming courier. Swords were discovered in two wooden boxes when the company inspected several items in the warehouse.
Police said that from Aurangabad, accused Sood had mailed the parcel to Hon. It was also revealed that Maninde had shipped another box by courier to Patil.
Further investigation is being carried out by Inspector Shinde.