Pune: A Murder Mystery Dinner Party like no other at Cha Cha Cha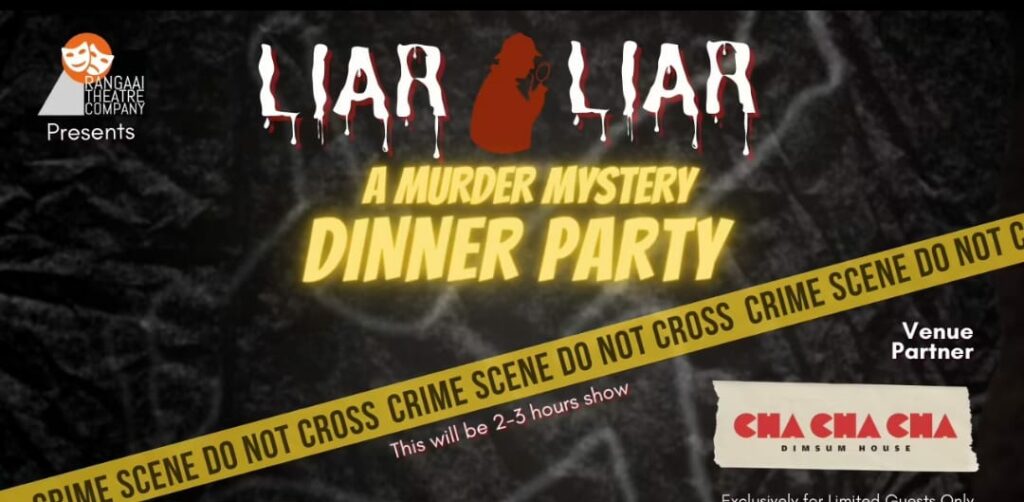 Pune, 22nd August 2022: The first-ever Murder Mystery Dinner Party in Pune will take place at Cha Cha Cha on August 26th. Come and enjoy our lunch while you solve this gripping mystery alone, in a couple, or with your group. (4 Course Asian Meal with a Drink). To win the Best Actor Award, you must perform at the top of your game, adopt a persona, and demonstrate your acting prowess as a detective. Come dressed as your favorite detective to add interest and be eligible to win the Best Costume Award.
Above all, make friends with the other sleuths at your table, complement each other's eccentric detective tendencies, and collaborate to solve this brutal murder. Naturally, the victorious team receives an award.
So join us to enjoy the beverages, and delectable fare, make new friends and solve the mystery.
Date: 26th August 2022
Time: 8:15 pm onwards
Ticket: 2,250 onwards
Location: Phoenix Marketcity, Viman Nagar Rd, Clover Park, Viman Nagar, Pune, Maharashtra 411014