Pune: APS Kirkee Students Shine In CBSE Class 12th Board Exams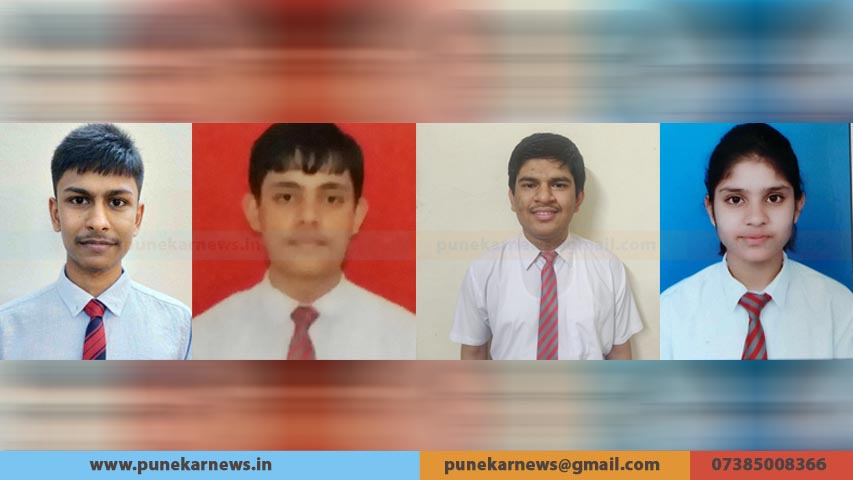 Khadki, 31 July 2021: Army Public School (APS) Kirkee has aced the CBSE class 12th results with an outstanding performance by its students in all the three streams. A total of 275 students appeared in the All India Senior School Certificate Examination (Main) 2021.
The flag bearers of APS Kirkee, Pronoy Kundu secured 99.8 % in Science, Aditya Garg and Rana Shaurya Singh secured 98% in Commerce, Rita Sharma secured 98.2 % in Humanities.
Principal Arti Sharma congratulated the students and teachers for the astounding performance in the CBSE Examinations. She reiterated that the diligent efforts invested by them have borne rich
dividends.
"Undeterred by the pandemic conditions, the valiant students of APS Kirkee have yet again raised the school flag, soaring high by putting in hours of painstaking efforts and surpassing all odds to bring glory to their school and the parents", she added.
CLASS XII TOPPERS
1. SCIENCE
Pronoy Kundu 99.8%
2. HUMANITIES
Rita Sharma 98.2%
3 COMMERCE
Rana Shaurya Singh 98%
Aditya Garg 98%
Following students scored 98%
Abhiraj Singh
Harsh Rajesh Kavediya
Amina Khatoon
C Vaishnavi
Malik Bhargavi Ashok
Following students scored 97%
Siddhant Raj
Saurabh Chavan
Rinema Datta
Ira Gupta
P Abhshek
Disha Shashikant Narkar
Hemu