Pune based Motivational Speaker Syed Saeed Ahmed mesmerises West Bengal students with his motivational skills.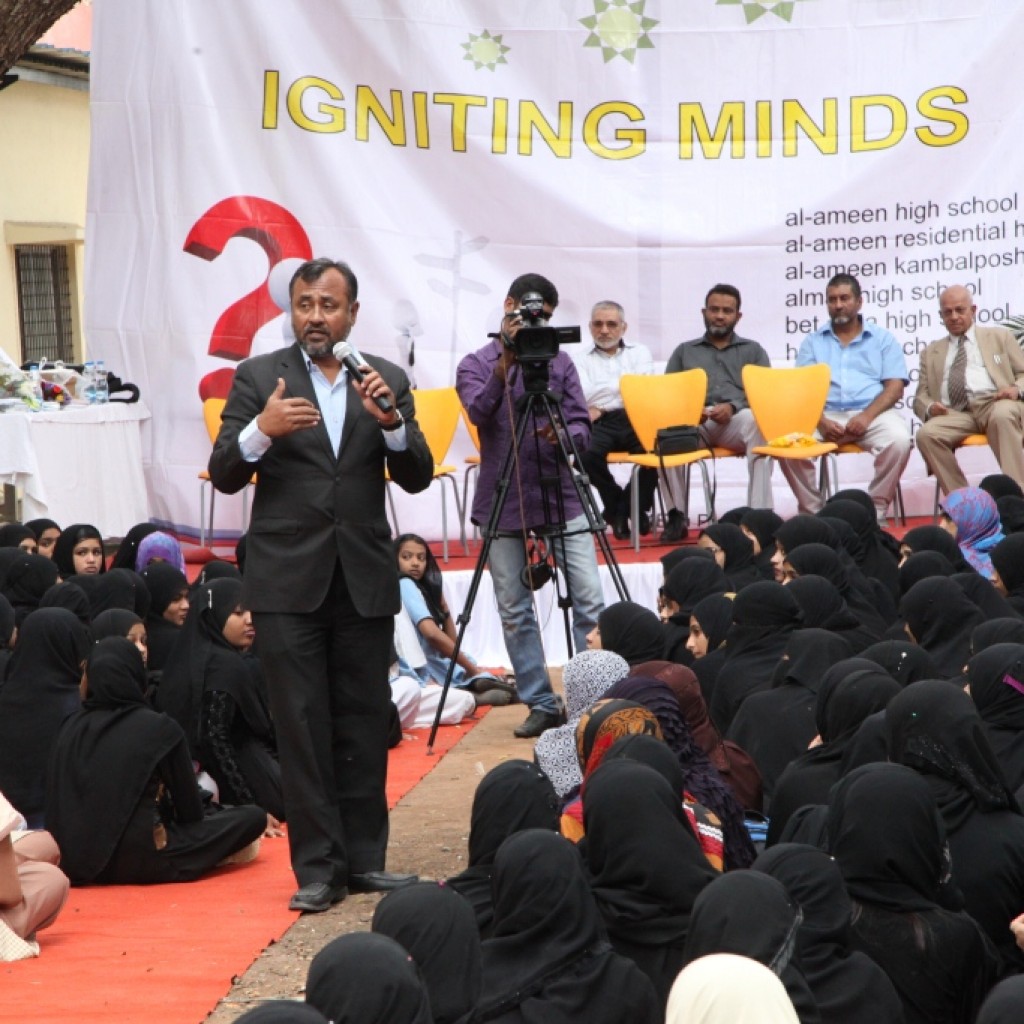 Saeed has conducted as many as 1000+ life changing workshops across India and the Middle East.
Internationally acclaimed motivational speaker Syed Saeed Ahmed successfully conducted a series of 15 workshops under the aegis of Al Ameen Mission in West Bengal starting Dec 16. The workshops were based on the universal theme entitled Apna Makam Paida Kar ( Design Your Own Future).
The workshops were conducted in different places comprising Uluberia  ,Naya Baaz , Khaladpur, Surjapur, Joynagar, South twenty four north parganas, New Town, Khalisani, Kharagpur, Ilahiganj, Midnapore and Pachor areas of the state and were widely appreciated by the students.
The workshop contents are specially designed, keeping in mind the need of the hour. They are made interesting with the different physical activities and games. According to Saeed Ahmed, the workshops were aimed at equipping the participants with abilities to discover themselves, enhance skills, learn techniques, attitudes, knowledge and gain experience.
Explaining about the methodology, Ahmed said " We conduct programs in lecture and activity based sessions. The training sessions are interactive and made interesting with various methods such as. Role Play Exercises with participative demonstration ," he added.
The workshop content laid special emphasis on development of individual Personality Traits, Self Analysis, Needs Assessment , Removal of Examination related fear, Body language , Speech Pattern and Voice modulation, Performing Art, Observation and Imagination, Feedback, development of nationalist and communitarian spirit and making a person self confident to face any difficulty in life. Al Ameen Mission Mentor Nurul Islam Sahab appreciated the efforts undertaken by Saeed Ahmed to bring about social change and tranformation in the  community. He said that it is the all time goal  of Al Ameen Mission to make good human beings out of individuals aimed at national development.
West Bengal Urdu Academy Personality Devlopment in collaboration with  RNL force  conducted five workshops on the same theme at Islami High School, B B Bagan Girls High School, Mominpura road, Bengali Bazar High School and West Bengal Urdu Academy auditorium.