Series of New Initiatives for Development of Women and Children mark the achievements of WCD Ministry this year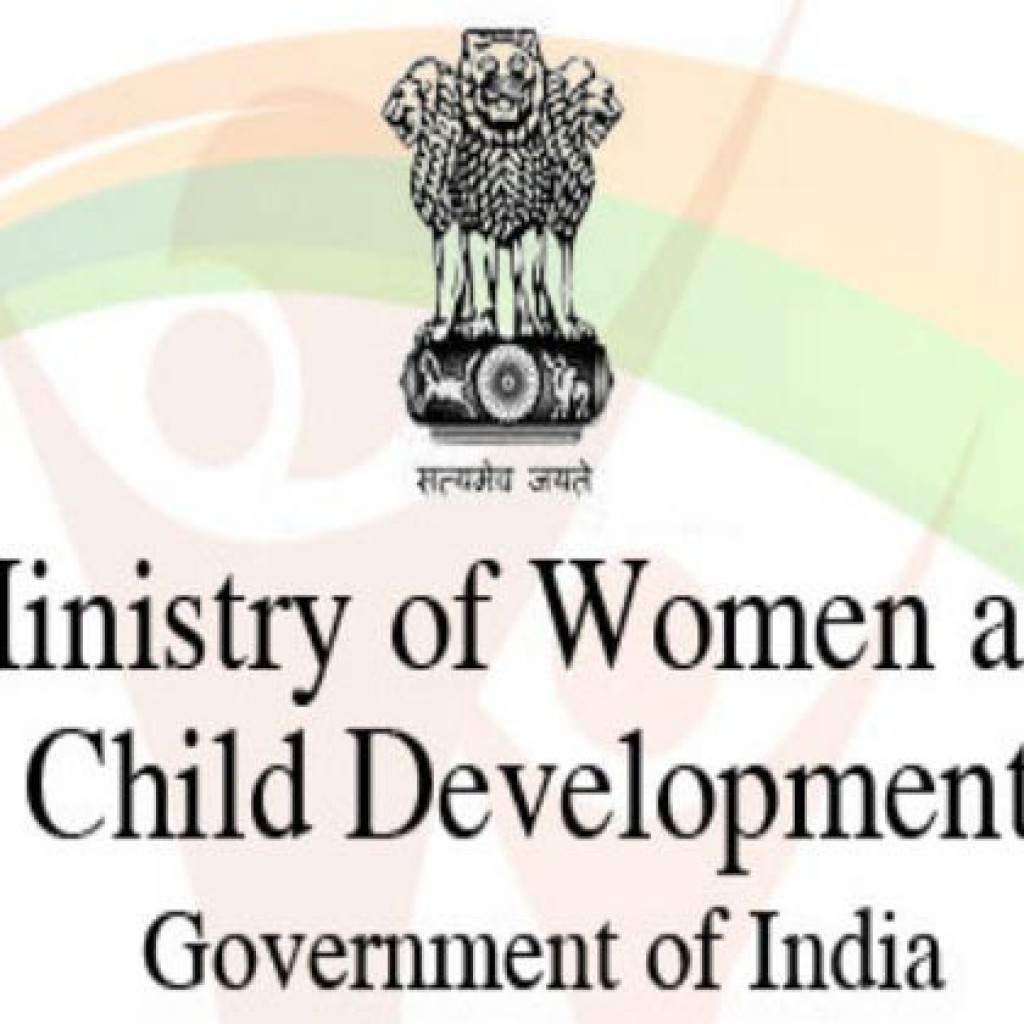 Juvenile Justice (Care & Protection of Children) Bill 2015 passed by Parliament
Flagship programme Beti Bachao Beto Padhao and One –Stop Centres launched
33% reservation of women in police force, Special Mahila Police Volunteers, Gender Champions and mobile phone panic buttons to prevent crimes against women
Khoya Paya portal, landmark MoU with Railways and expansion of Childline to track/restore/rehabilitate missing children
Sweeping Adoption reforms to make the process easy, transparent and quick
The Union Ministry of Women and Child Development this year made rapid strides to address the issues of women and child development. Special emphasis of the new measures remained addressing the issue of crimes against women, measures for protecting children especially girl child, adoption reforms, tracking/rehabilitating/restoring missing children, empowerment of women and good governance.
Juvenile Justice ( Care & Protection of Children) Bill 2015 :
In a landmark achievement, the above Bill has been passed by the Rajya Sabha on 22ndDecember, 2015. This Bill now stands passed in the Parliament since the Lok Sabha passed it on 7thMay this year. The JJ Bill, 2015 will now become an Act with the Presidential approval.
This law will strengthen provisions for both children in need of care and protection and children in conflict with law. Under Section 15, special provisions have been made to tackle child offenders committing heinous offences in the age group of 16-18 years.
The Juvenile Justice Board has been given the option to transfer cases of heinous offences by such children to a Children's Court (Court of Session) after conducting preliminary assessment. The provisions provide for placing children in a 'place of safety' both during and after the trial till they attain the age of 21 years after which an evaluation of the child shall be conducted by the Children's Court. After the evaluation, the child is either released on probation and if the child is not reformed then the child will be sent to a jail for remaining term.
The enactment of this law is expected to act as a deterrent for child offenders committing heinous offences such as rape and murder and will protect the rights of victim.
To streamline adoption procedures for orphan, abandoned and surrendered children, the existing Central Adoption Resource Authority (CARA) has been given the status of a statutory body to enable it to perform its function more effectively.  Processes have been streamlined with timelines for both in-country and inter-country adoption including declaring a child legally free for adoption.
Several new offences committed against children, which are so far not adequately covered under any other law, have also been made part of this law. These include: sale and procurement of children for any purpose including illegal adoption, corporal punishment in child care institutions, use of child by militant groups, offences against disabled children and, kidnapping and abduction of children.
Beti Bachao Beti Padhao:
The adverse and declining child sex ratio (CSR) across the States is a major cause of concern for the Government as it has fallen from 927 in 2001 to 918in 2011. The WCD Ministry has taken a major step to arrest this trend by launching its flagship programme Beti Bachao Beti Padhao (BBBP) this year. The programme was launched by the Prime Minister, Shri Narendra Modi at Sonipat in Haryana on 22nd January, 2015. WCD Ministry is working closely with the Ministries of Human Resource Development and Health and Family Welfare to design and implement the Beti Bachao Beti Padhao (BBBP) initiative. BBBP seeks to improve the declining trend of Child Sex Ratio (CSR) in 100 selected districts in every State/ UT from the current level of 918 by preventing gender- biased sex selection and ensuring survival, protection and education of the girl child.
An exhaustive National Media Campaign for advocacy and mind set change with a 360 degree approach was rolled out in January, 2015. Pan India awareness programmes have been organized including radio (in Hindi & regional languages), TV, SMS campaigns, Mobile Exhibition Vans in 96 BBBP Districts, field publicity with the support of Song and Drama Division (4309 Programmes) and Directorate of Field Publicity (114 Programmes) of Ministry of Information and Broadcasting.During the year 2014-15 and 2015-16, Rs. 48.10 crore was spent for the advocacy campaign. The campaign for 2015-16 would include online digital media, Radio and TV campaign, Cinema Halls, IVR based 139 (the universal railway enquiry number), community engagement through Song & Drama Division of Ministry of Information & Broadcasting.
The Minister of Women & Child Development, Smt Maneka Sanjay Gandhi has written to Members of Parliament (MPs) for integration of BBBP under Adarsh Gram Yojana for improving Child Sex Ratio in the village(s) selected. Digital India week exhibition of best practice under BBBP, Mobile application on BBBP, widespread use of social and online media by BBBP like Facebook, Twitter, Youtube, website, MyGov, Vikaspedia etc., are other initiatives taken up vigorously by the Ministry.
Multi-sectoral District Action Plans have been operationalized in all states. District Collectors are leading the initiative and several best practices are seen. An increasing trend is visible in at least 50% of the BBBP districts for the period from January-March 2015 in comparison to the baseline values of Sex Ratio at Birth in 2013-14 (as per HMIS). Capacity building and Training has been imparted to Master Trainers to further strengthen capacities of District officials and frontline workers on the issue. Several organizations have come forward to forge partnershipand engage on the issue.
Village Facilitation &Convergence Service:
Village Facilitation &Convergence Service is a new initiative aimed to linking women in need with the schemes/programs being implemented by Central/State Government impacting the lives of women such as BBBP, Sabla, Jan Dhan Yojana, Swach Bharat etc. This is being implemented initially in 100 Gender critical districts listed under BBBP.
One Stop Centres:
The Ministry has launched the Scheme for setting up One Stop Centres to facilitate access to an integrated range of services including medical, legal, and psychological support to women affected by violence to be funded through Nirbhaya Fund. The One Stop Centres will be integrated with 181 and other existing helplines. The Centre will be established in every State/UT on a pilot basis. In the first phase, 36 One Stop Centres will be established One in each State/UT. So far 30 One Stop Centres have been sanctioned, out of which ten have become fully functional.
Nirbhaya Fund Utilisation:
Proposals of more than Rs 600 cr have been appraised and recommended under the Nirbhaya Fund.  These include:
i) One Stop Centre with total project cost of Rs. 18.58 crore
ii) Universalisation of Women Helpline with Rs. 69.49 crore of Ministry of Women and Child Development (MoWCD).
Proposals of Ministry of Home Affairs include:
i) Creation of Central Victim Compensation Fund (CVCF) for supporting the States/UT Administrations for implementation of Victim Compensation Scheme of Rs. 200.00 Crore.
ii) Creation of Investigative Units for Crime against Women (IUCAW) in all police districts of the country of Rs. 324.00 Crore.
Funds amounting to Rs. 10.71 crore have been released in respect of One Stop Centres and an amount of Rs. 13.92 crore has been sanctioned for Women Helpline. Ministry of Home Affairs is processing the proposals as per instructions issued by the Ministry of Finance, Department of Economic Affairs under Nirbhaya Fund for disbursement of funds
Women Helpline:
A schematic proposal to enable the universalization of a Helpline specifically for women with a common number 181 across the country has been approved. This Helpline will be linked with One Stop Centres being established by the Ministry of Women & Child Development. So far 21 states have been extended financial assistance & operationalised this Helpline.
Sexual Harassment of Women at Workplace (Prevention, Prohibition and Redressal) Act 2013:
The Ministry has released a Handbook on the Act for ready reference of all. It is also available on www.wcd.nic.in. The Handbook is meant for all workplaces, institutions, organisations to provide basic understanding of sexual harassment at places of work. It is also designed to offer Internal Complaints Committee/s and Local Complaints Committee/s established under the Act with simple, user friendly information on sexual harassment; what is expected of the Complaints Committee to redress a complaint and what the inquiry process and outcome should be. The Handbook has been prepared in consultation with stakeholders and experts.
WCD Ministry has recommended Mandatory disclosure of constitution of Internal Complaints Committee by Companies in their annual report under the Sexual Harassment of Women at Workplace Act. The Ministries/Departments in Government of India have also been advised to ensure the compliance of the Act.  The Associated Chambers of Commerce & Industry of India (ASSOCHAM), Federation of Indian Chambers of Commerce and Industry (FICCI), Confederation of Indian Society, Chamber of Commerce & Industry (CCI), and National Association of Software and Services Companies (NASSCOM) have been requested to ensure effective implementation of the Act amongst their members in private sector entities.
33% Reservation of Women in Police:
This initiative has been taken up to strengthen gender sensitivity in police force so as to improve the overall police responsiveness to gender sensitive cases. So far 7 states and all Union Territories have joined this initiative and have started recruiting additional women police officers. Most of the other States have agreed to start working on this.
Special Mahila Police Volunteer Programme:
Guidelines for operationalization of Mahila Police Volunteers have been developed by WCD Ministry and sent to the Ministry of Home Affairs for adoption. MPVs will act as a link between police and community and facilitate women in distress. The MPVs shall report the incidence of violence against women, domestic violence and dowry harassment. They shall be given an Identity Card to authorize their identity and engagement with public. The contribution of the MPVs will be rewarded annually.
Engendering Young Boys and Girls in Educational Institutions through Gender Champions:
To sensitize young boys and girls on gender equality issues, the scheme of Gender Champions has been introduced from the school level itself. The initiative has been conceptualized to be implemented through Educational institutions for sensitizing young boys and girls and for creating awareness on laws, legislations, legal rights and life skills education. Gender Champions would be identified in each class from 8th upwards and Gender Champions Club will be institutionalized in Educational institutions. The Gender Champion Guidelines developed by WCD Ministry are being operationalized in collaboration with M/o Human Resource Development. Department of Higher Education has already taken up the initiative with University Grant Commission (UGC). UGC vide a notification dated 3rd August, 2015 has requested Colleges and Universities to implement Gender Champions., this programme has been started for all educational institutions where selected boys and girls will be recognized as Gender Champions. The objective is to catch them young and ingrain gender equality during their formative years.
Recognition and Awards for Women Achievers:
The Ministry of Women & Child Development has placed at the forefront of its efforts to recognize and reward the achievements of women to make a difference of life, aspirations and opportunities available to women. New awards have been instituted to recognise exceptional and selfless work done by women, at district and State levels (throughout the country). These awards will be decided at State/ UT level. These awards will be presented on International Women's Day.
For the first time, in collaboration with Facebook, Ministry of Women and Child Development is running a contest to select 100 women achievers through public nominations and voting. Women who have contributed in improving their community and making an impact on people around them shall be felicitated by the Ministry.
The Ministry has also collaborated with media to highlight women achievers. One such year long programme 'Abke Baras Mohey Bitiya hee Dijo' is being telecast jointly by Focus TV, ETV and Doordarshan.
SABLA:
This scheme has been specially designed for providing life skills, supplementary nutrition and basic health check-up facilities for the out of school adolescent girls. Currently, this scheme is running in 210 districts in the country which is being expanded to cover all districts of the country in the next financial year.  SABLA aims at all round development of adolescent girls of 11-18 years by making them self-reliant. SABLA has benefitted 98.98 Lakh adolescent girls.
Revised Guidelines for STEP:
The guidelines for Support to Training and Employment Programme for Women (STEP) have been revised and application format simplified. Funding for beneficiary has been increased. The scheme aims to provide skills that give employability to women and provide competencies that enable them to become self -employed/entrepreneurs.
Rashtriya Mahila Kosh:
For effective implementation of RMK, Rate of Interest (ROI) of RMK loans has been revised downward. ROI chargeable to end-beneficiaries by NGOs have been reduced to 10% from 14% this year. With a view to make loaning guidelines of RMK more effective and customer friendly, the lending guidelines have been further revised and simplified in this year.
Women of India Exhibitions:
In order to link crafts-women directly to the market, a new initiative titled "Women of India" has been started. Two thematic exhibitions-cum-sale have already been organized successfully in Delhi. One such unique exhibition  with the theme 'Women and organic Products' was organised this year at 'Dilli Haat, INA in New Delhi. In the exhibition, over 600 women artisans /entrepreneurs from Leh to Kanyakumari and from Kohima to Kutch participated with their organic products, including large varieties of rice, black rice, rajma, pulses, spices, honey, tea and lemon tea, organic mushroom, Bee wax, handicrafts, ethnic foods, pickles and preserves, vegetables and fruits, fabrics, dyes, dresses, cosmetics, organic liquid pesticides and fungicides etc. The scheme is now being expanded to other states. This scheme is also being taken up through e-Commerce platform which will be launched shortly.
Regulation of Matrimonial Websites:
Responding to a number of complaints of stalking and harassment of women who register on matrimonial websites, it has been decided to put in place a regulatory framework in order to check this menace. The matrimonial websites have come on board for this and have agreed to jointly develop a code of conduct which will be implemented through self-regulation.
Panic Button on Mobile Phones:
To provide security to women in emergency situations, facility of a physical panic button has been agreed to by the mobile phones manufacturers and service providers. Mandatory regulations for this will be issued in collaboration with Department of Information Technology. In the meantime, mobile phones companies are working on technological solution for the existing as well future mobile phones. This will be launched by March 2016.
Extension of Maternity Leave :
In order to enable a women employee to exclusively breast feed for six months after child birth, the Ministry is working for extending the maternity leave period to seven months. The Ministry of Labour has decided to extend this from three months to 6.5 months for which an amendment of the relevant labour laws is under preparation.
Shelter Home for widows in Vrindavan:
A large facility has been approved for the widows in Vrindavan who currently are living in near destitute conditions. Construction is starting in January 2016.
Mandatory Mention of Widows Name on Death Certificates:
In order to ensure that a widow is facilitated to get all her entitlements after the death of her husbands, the Ministry is working with the office of Registrar General of India as well as the State Governments to ensure that the name of the widow is compulsorily mentioned in the death certificates of their husbands.
National Policy on Women:
A new National Policy on Women is under formulation. The High Level Committee set up for this purpose has already submitted its Report after extensive national and regional stakeholder's consultations. The Policy will be notified by March 2016.
Steps taken on Missing Children:
Several measures have been taken up for tracking, rehabilitating/restoring lost, missing and trafficked children.
i) Khoya Paya:
The Ministry of Women and Child Development, with the assistance of Department of Electronics and Information Technology(DeitY), has launched a web portal Khoya-Paya this year for reporting and searching missing children. The web portal 'Khoya-Paya' will have information of missing and sighted children. So far approximately 2700 users have registered on the portal and around 1500 have downloaded mobile application for usage through their mobile phones. Around 1500 cases of missing/sighted children have been reported and 140 cases of missing children have been closed on the portal.
ii) MOU with Railways:
Ministry of Women and Child Development and Ministry of Railways have framed path-breaking Special Operating Procedures (SOPs) to be implemented by Railwaysfor runaway, abandoned, kidnapped, trafficked children via medium of railways. Child Helpline Centres at 20 major Railway Stations for rehabilitation and rescue of such children have been established. The Railway Stations will have NGOs/Child Help Groups/Childline Units working with them who will work towards restoration of children to their parents/guardians or their rehabilitation in the absence of the former. Posters are being put out in railway coaches and railway stations to entail citizen participation in spotting and reporting missing/lost children. Regular Public announcements will be made at railway stations for information of public as well as children.
 iii)    Expanding Childline
Childline is a nation-wide initiative for rescuing and assisting children in distress conditions. In the last 18 months, Childline has been extended to 386 cities. It is proposed to extend this to 500 cities by the middle of next year.
Adoption Reforms:
In adoption reforms, the Ministry of Women and Child Development has notified the revised'Guidelines Governing Adoption of Children 2015' which have come into force with effect from August, 1, 2015. The revised guidelines coupled with the new IT enabled adoption system –CARINGS, provide a transparent process of adoption under which all the child care institutions of the country have been brought into an integrated system. The Guidelines were brought into effect to make the entire adoption process hassle free by minimizing delays at various levels. The provisions include declaring orphan, abandoned and surrendered children legally free for adoption by Child Welfare Committee(CWC) in a time bound manner, enabling online registration of PAPs for referral and matching, conducting Home Study Reports of the PAPs within a period of one month, mandating District Child Protection Unit(DCPU) to expedite placement of all adoptable children including  setting up of linkage between Specialised Adoption Agency(SAA) and Child Care Institution(CCI) to  reach all adoptable children etc.
For hassle-free adoption, CARINGS will contain a Centralized Data Bank of adoptable children and PAPs. Clear cut timelines for domestic and inter-country adoption have been laid down to ensure early deinstitutionalization of such children. A toll-free adoption helpline no. 1800-111-311, has been initiated by CARA for helping domestic prospective adoptive parents, Indian adoption agencies and general public in adoption related matters.
Adoption data (In-country and Inter-country) from April ,2012 to March,2015
| | | | |
| --- | --- | --- | --- |
| Year | In-Country | Inter-Country | Total |
| 2012 – 2013 (April,12 to Mar,13) | 4694 | 308 | 5002 |
| 2013-2014 (April, 13 to Mar, 14) | 3924 | 430 | 4354 |
| 2014-2015 (April, 14 to Mar, 15) | 3988 | 374 | 4362 |
Source : M/o WCD
Gender wise In-country adoption data
Year
Male
Female
Total

 

April 2012-Mar 2013

1848
2846
4694
April 2013-Mar 2014

1631
2293
3924
April 2014-Mar 2015

1688
2300
3988
Source : M/o WCD
Foster Care Guidelines:
A new system of providing foster care to children has been put in placedand new guidelines have been issued. This permits children to be looked after by individual families as foster parents thereby providing a much better standard of care and protection than what these children get in the child care institutions.
Aadhar Cards for Children in Child Care Institutions:
This initiative has been started in collaboration with UIDAI to provide Aadhar cards to all children in every child care institution so that they have permanent identity for future. This will help them to access various Government services after they grow up.
Mandatory Registration of all Child Care Institutions:
The State Governments have been ordered to bring every child care institution into the scope of registration so that minimum standards of care and protection can be provided to children. The process of identifying un-registered institutions has already started in most of the States. This will also bring many more children into the scope of adoption and they will be able to get family for themselves.
Rapid Survey on Children Data:
The Rapid Survey on Children (RSoC) was commissioned by the Ministry of Women and Child Development (MWCD) in 29 States during 2013-14. The provisional national fact sheet on the survey was released by the Government on 2nd July 2015 and is available on the website of Ministry of Women and Child Development.
As per the Rapid Survey on Children (RSoC), 2013-14, commissioned by Ministry of Women and Child Development, there is a reduction in underweight children under 5 years of age from 42.5% in NFHS-3(2005-06) to 29.4%, in RSoC. Similarly, the proportion of severely underweight children is 9.5% as per RSoC as compared to 15.8% of NFHS-3.
National Nutrition Mission:
A new Mission to tackle the problem of malnutrition is being launched by March 2016 so that supplementary nutrition can be provided in a targeted manner with real-time IT based monitoring at ground level. Necessary software for this has already been put in place and a detailed proposal has been submitted for approval of Cabinet. The Mission has been uniquely designed with participation of national and multi-national entities providing assistance in various forms. Meeting the commitment made by the Government, as expressed by the Finance Minister in his Budget Speech in June, 2014, a new National Nutrition Mission has been prepared and will be launched shortly. It will put in place a comprehensive set of measures and activities that will address pivotal and complex issues of malnutrition and focus on outcome monitoring, training and capacity building.
Expanding Anganwadi Infrastructure:
In another initiative, two lakh AWC buildings are planned to be constructed in 2,534 most backward Blocks of 8 World Bank assisted ICDS Systems Strengthening & Nutrition Improvement Program (ISSNIP) States [Andhra Pradesh, Bihar, Chhattisgarh, Jharkhand, Madhya Pradesh, Maharashtra, Rajasthan and Uttar Pradesh] besides Assam, Odisha & Telangana in convergence with Ministry of Rural Development under Mahatma Gandhi National Rural Employment Guarantee Scheme (MGNREGS) @ 50,000 AWC buildings per year during the next four years. Construction of AWC buildings has been included as an approved activity under the MGNREG Act.   'Guidelines for construction of Anganwadi Centres' under MGNREGS have been issued jointly by the Ministries of Women and Child Development and Rural Development, on 13th August, 2015.Under systematic convergence of ICDS Scheme with MGNREGS, 28,619 sites have been identified till 20thNovember, 2015 in IPPE Blocks/High Burden Districts of Assam, Chhattisgarh, Jharkhand, Madhya Pradesh, Maharashtra, Odisha, Rajasthan,Telangana and Uttar Pradesh in first phase.
Private sector companies have also joined this initiative under their CSR activities in setting up the 'Next Generation Anganwadis'. These anganwadis  are proposed to be run as a shared space in which 50% of the time will be devoted to children's education and the remaining half will support women's skill development. The model Anganwadis will be equipped with solar power, television for e-learning, hygienic toilets and pure drinking water supply.
The total number of operational Anganwadi Centres in the country stood at 13,47,890 as on 30th September, 2015.
Junk Food Guidelines:
Ministry of Women and Child Development constituted a working group under the Chairmanship of Director, NIN, Hyderabad which examined the regulatory framework of junk food in 23 countries across the world and made its recommendations. The Ministry of Women and Child Development has forwarded the recommendation/report of the working group to the Ministry of HRD for suitably notifying and implementing the same in schools. It has also written to M/o Health and Family Welfare for including the same in the guidelines made by Food Safety Standard Authority of India(FSSAI). It has suggested a comprehensive definition of junk food in the context of children and has suggested that all food items falling in the definition of junk food should be banned in the school canteens. It has also suggested that vendors/street vendors should not be permitted to sell these foods during school timings in a vicinity of 200 meters from any school. They further suggested that shops and restaurants selling food within 200 meters of a school should not be permitted to sell these foods to children in school uniforms. They have also suggested that a list of desirable food items to be offered in the school canteen.
Film on Good Touch Bad Touch – KOMAL:
A National Award winning animation film KOMAL has been produced to educate young children on sexual misconduct. The school organizations have been directed to have this film shown to all children in all schools.
Film on Maternal and Neo-natal Care
This film has been produced specifically for showing in maternity wards of hospitals so as to educate new mothers on care of new born babies so that the neo-natal mortality is reduced.
Implementation of e-Office :
The Ministry has implemented the paperless e-office system in order to improve efficiency, and effectiveness of Government responses. Nearly 12000 files have been digitized, service books, record room files have been digitised. This has resulted in drastic reduction in purchase of stationery items savings for the Govt. exchequer, improved quality and time for processing cases, apart from increased transparency and accountability.