Pune-Based Simple Steps Fitness Launches Mission Low 2 High: A Journey of Fitness and Well-Being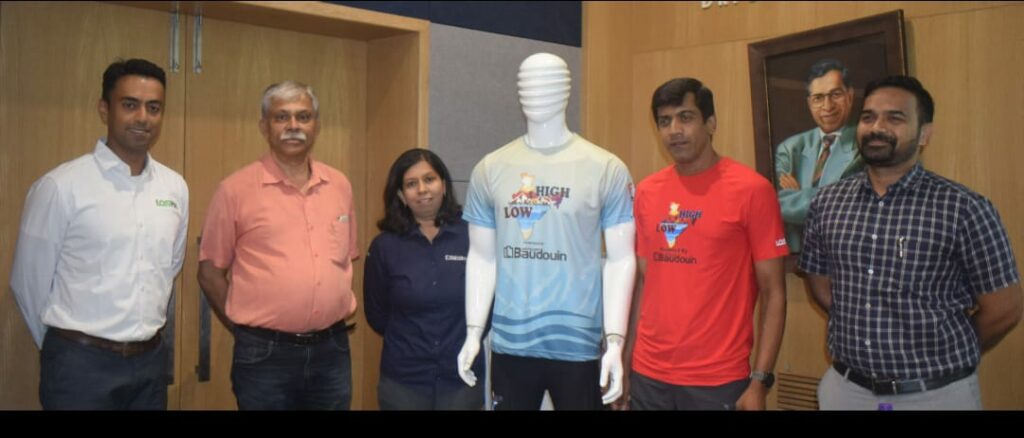 Pune, 24th May 2023: Simple Steps Fitness, a city-based organization, is set to launch a unique fitness initiative called "Mission Low 2 High" to inspire individuals to prioritize their physical well-being. The mission aims to commemorate India's 76th year of Independence by collectively covering a staggering distance of 76 lakh kilometers in just 76 days.
Leading the race is Ashish Kasodekar, an accomplished ultra runner and Guinness World Record holder for completing the maximum consecutive marathons (60 marathons in 60 days). Kasodekar will embark on an extraordinary journey, starting his run from Kuttanad, Kerala, the lowest point in mainland India, with an altitude of -2 meters. His destination is Umling La, Ladakh, which boasts the highest motorable road in the world at an altitude of +5089 meters. The entire run will span a total distance of 4000 kilometers.
Kasodekar, who is also the founder of Simple Steps Fitness, has an impressive track record, including being the first and only Indian to finish the grueling 555-kilometer race at La Ultra, considered the world's cruelest marathon, held in Ladakh. He has also completed the challenging Badwater Ultra in Death Valley, California, USA, the Brazil 135 Ultra Trail, the Everest Marathon, and several other notable marathons. His accomplishments have made him an ambassador for numerous races.
The event is scheduled to kick off on June 1 from Kuttanad, Kerala. Over the course of 76 days, Kasodekar will traverse 10 states in India, passing through major cities such as Kochi, Dharwad, Pune, Mumbai, Surat, Ahmedabad, Udaipur, Jaipur, Gurugram, and Manali, before reaching the finish line in Ladakh on August 15. This extraordinary journey aims to spread awareness about fitness and well-being, encouraging people of all ages to participate in the movement.
Speaking to reporters, Ashish Kasodekar expressed his vision of promoting community fitness and well-being while en route. The mission's goal is to collectively cover 76 lakh kilometers, and Kasodekar hopes to attract participants from various fitness groups, corporations, alumni associations, and social organizations across the country. Interested individuals can choose to run, walk, cycle, or hike in their respective localities and register for free on the official website. Kasodekar anticipates the participation of 20,000 runners, walkers, hikers, and over 2,000 cyclists in the 76 lakh kilometer mission. The announcement event was attended by notable figures such as Mr. Nitin Karmalkar, the former Vice Chancellor of Pune University, Vedavati of Baudouin India, and Mr. Vishal Dhoot and Vikram Dhoot, directors of Motilal Dhoot Infrastructure.
The Mission Low 2 High initiative by Simple Steps Fitness promises to be a remarkable feat, inspiring countless individuals to embrace fitness and well-being as they contribute towards India's commemoration of independence in a truly unique and impactful way.