Pune: BCG drug's human trial against Coronavirus to be conducted at Sassoon hospital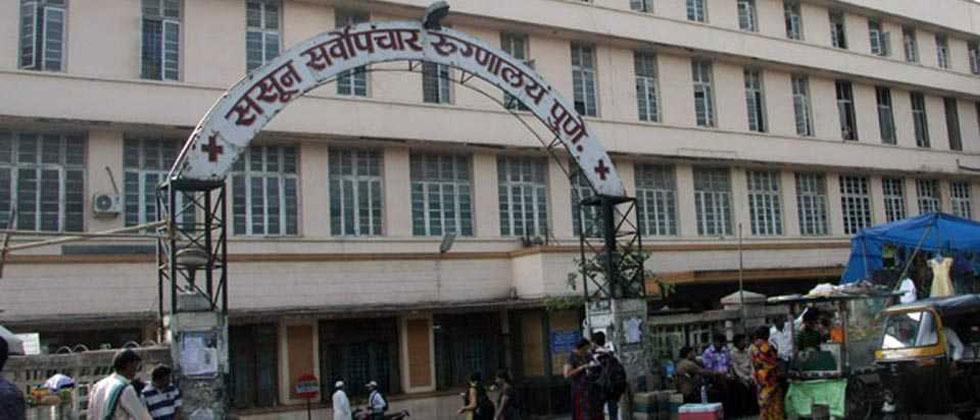 Pune, May 8, 2020: There is the hope of a respite in the country amid Corona crisis. The clinical trial of the 90-year-old BCG drug for the treatment of corona has been approved by the central government. The trial will be done at Sassoon Hospital in Pune, Maharashtra. Research is being done on this medicine at the Haffkine Institute in Parel, Mumbai.
Bacillus Calmette–Guérin (BCG) vaccine is a vaccine primarily used against tuberculosis (TB). In countries where tuberculosis or leprosy is common, one dose is recommended in healthy babies as close to the time of birth as possible. In areas where tuberculosis is not common, only children at high risk are typically immunized, while suspected cases of tuberculosis are individually tested for and treated.
Between 1908 and 1921 it took 13 years for Albert Calmette, a French physician and bacteriologist, and his assistant and later colleague, Camille Guérin, a veterinarian, to make this vaccine. Till now it has been used for TB patients. If the results are good, then this vaccine can become a big weapon against COVID19 too. However, the World Health Organisation (WHO) has said that no evidence has yet been found as to whether the BCG vaccine is effective for COVID19.
Dr Muralidhar Tambe, dean of BJ Medical College and Sassoon General Hospital, said, "The vaccine will be used in clinical trials on COVID19 patients from next week. It will be used on moderate patients. The motive behind its clinical trial on moderate patients is that we can closely monitor the severity of the disease, duration of hospitalization, and treatment outcomes."
Dr Tambe further stated, "Trial was approved by the Drug Control General of India for Haffkine Institute. After this, Haffkine officials visited the BJ Medical College on Sunday and after two meetings, its trial has been approved here."
Haffkine Institute was established in 1899
The Haffkine Institute is one of the oldest biomedical research institutes in the country. It was established in 1899 and named after the scientist (Dr Waldemar Mordecai Haffkine) who invented the plague vaccine. Since then, the Haffkine Institute has emerged as a multi-dimensional institution engaged in training, research and testing of various aspects of infectious diseases.
BCG vaccine history
Albert Calmette, a French physician and bacteriologist, and his assistant and later colleague, Camille Guérin, a veterinarian, were working at the Institut Pasteur de Lille (Lille, France) in 1908. Their work included subculturing virulent strains of the tuberculosis bacillus and testing different culture media. They noted a glycerin-bile-potato mixture grew bacilli that seemed less virulent and changed the course of their research to see if repeated subculturing would produce a strain that was attenuated enough to be considered for use as a vaccine.
The BCG strain was isolated after subculturing 239 times during 13 years from virulent strain on glycerine potato medium. The research continued throughout World War I until 1919 when the now avirulent bacilli were unable to cause tuberculosis disease in research animals. Calmette and Guerin transferred to the Paris Pasteur Institute in 1919. The BCG vaccine was first used in humans in 1921.