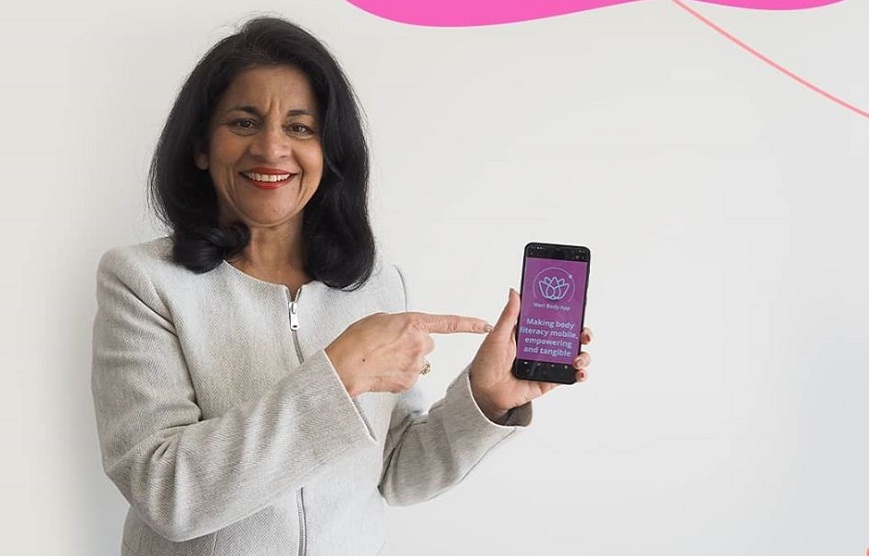 Pune, May 8,2020: March 8, International Women's Day, celebrated throughout the world was adopted by the United Nations in 1977. It's a day to bring to attention gender parity and women's rights and thus is very special for every woman and our society at large. For the Meri Body Team and the founder Namita Krul Taneja, this year was even more special as they officially launched the Meri Body App on 8th March 2020.
Meri Body mobile app aims to educate and empower millions of women on body literacy using simple animation videos in English and Indian regional languages. The app features multilingual content about sensitive subjects often considered taboo in India like periods, fertility, contraception, intercourse, pregnancy etc. The app has easy-to-navigate design and informative tools such as the menstrual cycle tracker to help young women make informed choices.
The salient features of this app are:
Gently talking about sensitive subjects to encourage young women to break the taboos that still exist in India.
Intuitive and simple design enabling semi-illiterate women in rural and peri-urban areas to learn about the sexual and reproductive aspects.
Creating a community of well-informed girls and connecting to certified medical advice and help when required (a feature to be added soon)
The mission behind launching the Meri Body app is to educate and empower millions of Indian girls and women between the age of 15-25 yrs on body literacy, feminine hygiene and reproductive rights. And this was envisioned by the founder of Meri Body – Namita Krul Taneja. Namita is a Netherlands based entrepreneur of Indian origin who started her entrepreneurial journey as the Co-founder of Work+Shelter, an NGO based in India aimed towards providing a secure environment and fair-trade work for underprivileged women. She then founded the New Yardsticks in Netherlands, a company that assesses projects to alleviate poverty and was a key strategist with Bridge2Hope foundation which empowers survivors  of human trafficking.
It was due to her commitment, passion and outstanding work in this sector that she was invited to participate in the Contraceptive Technology Ideation Workshop in Delhi, in 2017. The organising team was represented by the Bill & Melinda Gates Foundation, FHI360, Quicks and Design and independent consultants. Data collection had been achieved through field research in India and Kenya. Namita along with 49 other participants worked for 4 days through innovation workshops and delivered many empathy-based ideas out of which 13 ideas were selected for further research and development.
There were many learnings for Namita from that workshop but a few things kept playing on her mind for which she had to find a solution were facts like:
70% of women in India think that they are fertile during their period days
Mothers in India don't discuss periods with their daughters. They feel ashamed to discuss the basic knowledge about fertility, sexual intercourse and how one can get pregnant
Girls are dropping out of schools because of menstruation! It's either lack of access to sanitary pads, proper toilet facilities, being period shamed, having to believe that they are dirty during the periods, untouchable, and many other misconceptions.
Her background as a registered nurse for 15 years, analytic work experience in the financial sector, being a mother of two daughters together with 10 years of experience in the field as a social entrepreneur equipped her with determination to make the gears for the uneducated women shift from ignorance to being able to make bold decisions that fit their live expectations and health issues.
Her resolute to come up with an innovative solution which would educate, guide, clear the misconceptions thereby empowering the young women of India and give them the "Freedom of Choice", led to the birth of the idea of Meri Body and eventually to the launch of the Meri Body App.