Pune : Brahman Mahasangh's Anand Dave detained for protesting against Mushrif's book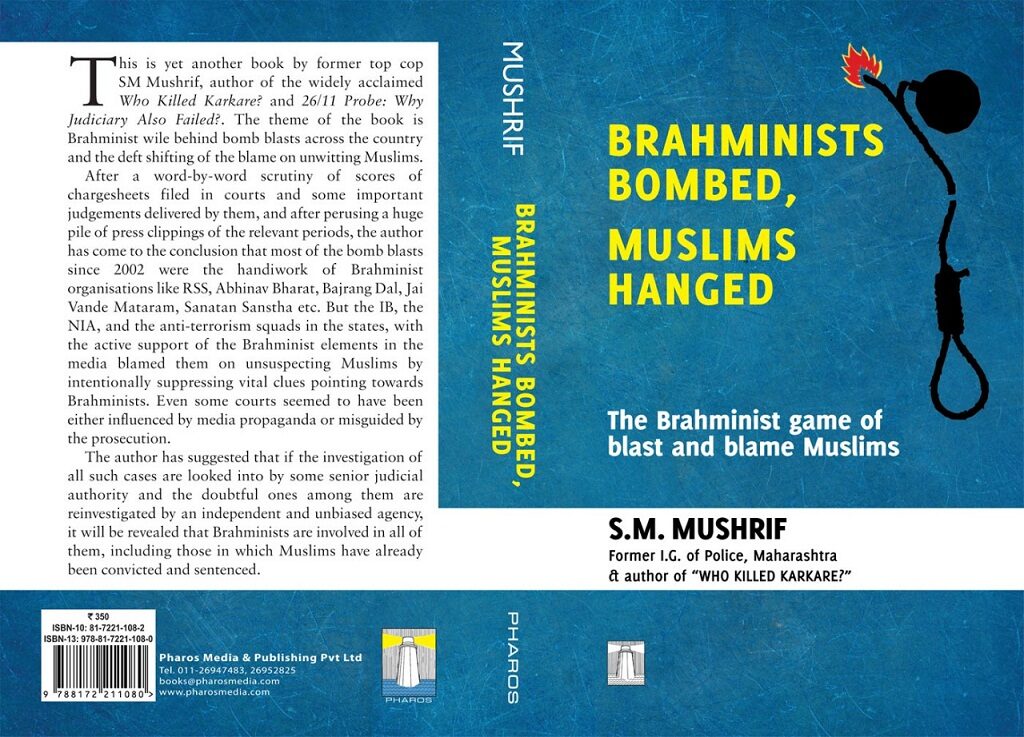 Sumit Singh
Pune, August 13, 2019 : The Deccan Gymkhana police station, Pune city police, detained some persons on Tuesday evening, for protesting outside Balgandharv auditorium, JM Road, over release of book 'Brahminist Bombed, Muslims Hanged' written by former Maharashtra Police IGP SM Mushrif.
Earlier on Monday, Ankit Kane, president of Brahman Jagruti Seva Sangh, had written to Deccan Gymkhana police station to stop the release of the book as it creates enmity between people by targeting a particular caste. Also, Senior Police Inspector Deepak Lagad, in-charge of Deccan Gymkhana police station, issued notice to Vishwajeet Deshpande of Parshuram Seva Sangh, under section 149 (police to prevent cognizable offences) of the CrPC, for not creating any law and order issue during the book release function. Deshpande had demanded registration of FIR against Mushrif and others. Inspector Lagad advised Deshpande to approach court for action on the book and its writer, publisher.
On Tuesday evening, Anand Dave and Mayuresh Argade of Akhil Bhartiya Brahman Mahasangh were detained by the police outside the Balgandharva Rangmandir (auditorium), when they protested against the book release.
Earlier Mushrif had written book 'Who Killed Karkare? and 26/11 Probe: Why Judiciary Also Failed?. Now he has come out with another book claiming that Brahminist were allegedly behind bomb blasts across the country, while Muslims were blamed.
"After a word-by-word scrutiny of scores of chargesheets filed in courts and some important judgements delivered, and after perusing a huge pile of press clippings of the relevant periods, the author has come to the conclusion that most of the bomb blasts since 2002 were the handiwork of Brahminist organisations like RSS, Abhinav Bharat, Bajrang Dal, Jai Vande Mataram, Sanatan Sanstha etc. But the IB, the NIA, and the anti-terrorism squads in the states, with the active support of the Brahminist elements in the media blamed them on unsuspecting Muslims by intentionally suppressing vital clues pointing towards Brahminists. Even some courts seemed to have been either influenced by media propaganda or misguided by the prosecution. The author has suggested that if the investigation of all such cases are looked into by some senior judicial authority and the doubtful ones among them are reinvestigated by an independent and unbiased agency, it will be revealed that Brahminists are involved in all of them, including those in which Muslims have already been convicted and sentenced", the book's back cover states.