Pune: Chaos at Kamla Nehru Hospital, Senior citizens riot as COVID-19 vaccination drive does not begin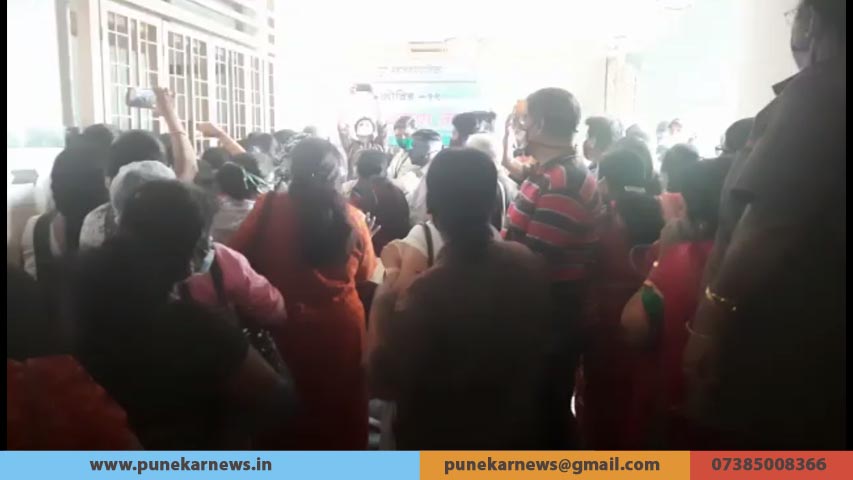 Deccan, 1 March 2021: The vaccination drive against the coronavirus (COVID-19) has begun for senior citizens across the country from today (March 1).
Crowds gathered outside vaccination centres at Sassoon Hospital, Kamla Nehru Hospital, Sutar Hospital, and Rajiv Gandhi Hospital in Pune to get the COVID-19 vaccine.
As the vaccination drive did not begin at Kamala Nehru Hospital, senior citizens began rioting outside the vaccination centre, creating a tense atmosphere and chaos for some time. An attempt was made to contact Mayor Muralidhar Mohol regarding the incident, however, he could not be reached. Later the situation was brought under control.
The third phase of the vaccination drive against COVID-19 began on Monday, as per the order by the Central government.
Senior citizens, aged 60 and above will be vaccinated in this phase. Individuals, aged between 45 and 60 with comorbidities, will also be vaccinated in the third phase.
The vaccination drive will be carried out at private as well as municipal and government hospitals. The vaccination is free at government hospitals and a maximum of Rs 250 will be charged for the same at private hospitals.