Pune City businessman donates Rs.21 lakhs for Ayodhya Ram Temple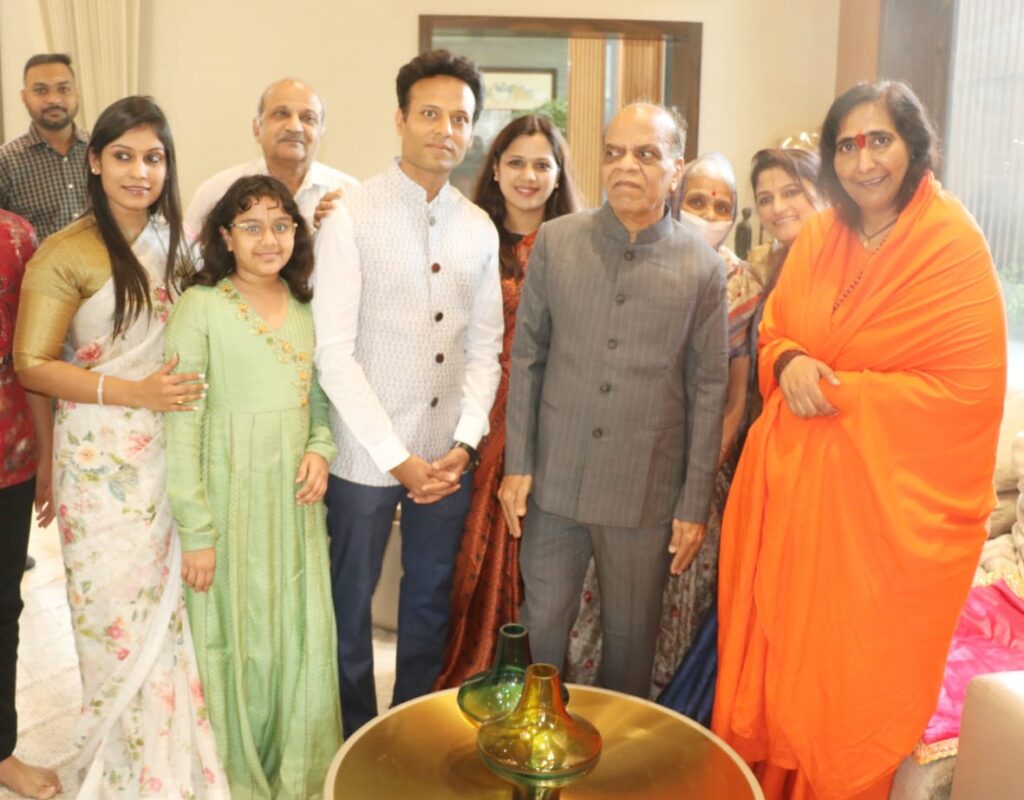 Pune, January 21, 2021: Noted garment businessman, Dwarkadas Shyam Kumar along with his son Manish Maheshwari of Majestique Landmarks donated Rs.21 Lakh for the construction of new Ram Temple at Ayodhya. The cheque was presented to Sadhvi Ritambhara Devi, who was in Pune to raise funds for the purpose.
Manish Maheshwari along with his father, Dwarkadas had expressed his desire to participate in the project and accordingly handed over the cheque to Sadhwi Ritambhara Devi. The fundraising activity for the construction of Ram Mandir from the common man, which has been in full swing across the country is getting good response in Pune.
Mahesh G. Pohankar, Hemant Harhare and Vineet Kuber of Vishwa Hindu Parishad were present on the occasion.
Follow Punekar News: