Pune: Corona Cases Increasing In 107 Villages In District, ZP Sounds Alert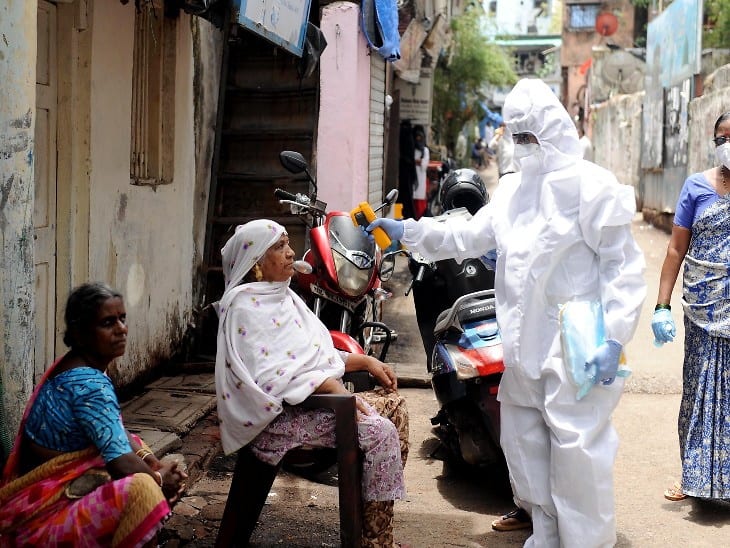 Pune, 9th July 2021: For the last few days, Coronavirus disease (COVID19) cases were under control in rural areas. Some villages became covid free while some took precautions that a single case wasn't found there.
But now the situation is changing and it is been seen that covid-19 is spreading in many villages. In 107 villages within the district, it has been reported that cases are increasing day by day. In these villages, orders have been passed for taking all safety precautions by Zilla Parishad (ZP) Chief Executive Officer Ayush Prasad.
ZP as well as the health department were taking surveys in which they were testing people and separating all Covid-19 positive people. Only, 8.74% of people were tested positive. A special survey was organised by the health department in which it was found that cases are increasing in 107 villages.
ZP CEO Ayush Prasad said, "Health department and Gram Panchayat organized survey and observed that cases are increasing in 107 villages. Due to this strict orders have been issued in these villages to take all precautionary steps."
Ambegaon Taluka: Kalamb, Nirgoodsar, Peth, Manchar, Mahalunge Padawal, Ranjani, Vadgaon Kashimbeg, Vitthalwadi.
Baramati Taluka: Gojubavi, Kambleshwar, Karanje, Katewadi, Manaji Nagar, Morgaon, Pandare, Sangvi, Supe, Undavadi Kade Pathar.
Bhor Taluka: Chikhalgaon, Kamthadi, Kapurhop, Kari, Nasrapur, Shindevadi, Devulgavgadau, Lingali, Nanagaon, Nanviz, Shirapur, Aarvi, Lokvadi, Khed Shivapur, Tullapur, Dehu, Pimpri Sandas, Bhivri, Shandevne, Pimpri Kuhu, Pondhwadi, Velwadi, Madanwadi.
Junnar Taluka: Alefata, Arvi, Bhatkalwadi, Dholwad, Dingore, Karanjale, Gulunchwadi, Kandali, Khodad, Narayangaon, Nimgaon Sawa, Otur, Pimpalgaon Siddhanth, Pimpalwandi, Shiroli BK, Shiroli KH, Udapur, Umbraj number 1 and 2, Wadgaon Anand, Vadaj, Warulwadi.
Khed Taluka: Askhed Bk, Chandoli, Chas, Gonwadi, Khalumbre, Markal, Mahalunge, Pait, Rakshewadi, Sangurdi, Shiroli, Waki Bk, Yelwadi.
Maval Taluka: Chandkhed, Ghonshet, Kale, Kamshet, Lohagad, Parandvadi, Rajpuri, Takave Bk, Talegaon Dabhade, Varale, Yelase.
Mulshi Taluka: Bavdhan, Jawal, Kasam Amboli, Man, Nande, Podh.
Purandar Taluka: Hargude, Mahur, Nazare Kp, Nira, Satalwadi, Singapur, Takrarwadi, Waghapur, Kawthe yemai, Khandale, Pimperkhed
Join our WhatsApp Group, Telegram, and Twitter for every update about Pune and PCMC