Pune district Corona patients tally crosses 20,000 mark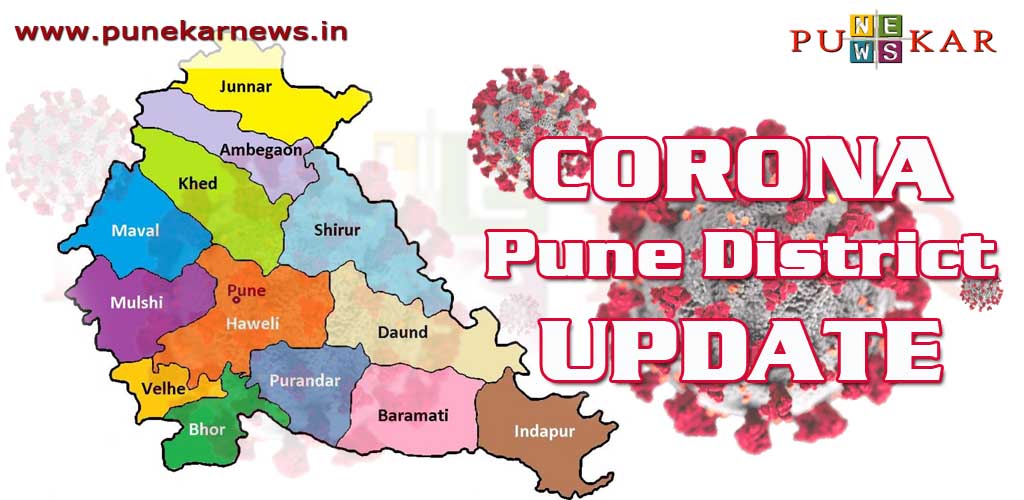 Pune, June 28, 2020: With the addition of 1236 fresh Coronavirus positive in the last 36 hours, yesterday it was 996 till 9pm and 240 new cases added between 9 pm Saturday to 9 am today, the total number of COVID cases has reached 20,263 in Pune district. Also, 567 patients got discharged from hospitals while 19 people died.
Dr Bhagwan Pawar, District Health Officer (DHO), said that out of total 20,023 patients (till Saturday night) 11942 have been cured and discharged from hospitals, while 693 people have died. There are still 7388 active patients undergoing treatment including 356 critical patients. Most of the patients are from Pune Municipal Corporation (PMC) area. Till now 159,210 people have been tested for COVID in the district.
The 20,023 patients include 15,740 from Pune Municipal Corporation (PMC) area, 2678 from Pimpri-Chinchwad Municipal Corporation (PCMC), 526 from Pune Cantonment, 157 from Khadki Cantonment, 11 from Dehuroad Cantonment and 911 from Pune rural areas. In the Pune rural areas, there are 11 from Baramati town, 16 from Baramati rural, 98 from Daund town, 1 from Jejuri, 23 from Talegaon Dabhade, 11 from Chakan, 27 from Saswad, 2 from Alandi, 4 from Lonavala,1 from Shirur town, 1 from Junnar town, 13 from Indapur town, 2 from Bhor town, 2 from Vadgaon, 1 from Rajguru Nagar, 301 from Haveli, 33 from Shirur, 51 from Junnar rural, 64 from Khed, 42 from Mulshi, 35 from Velha, 18 from Bhor, 9 from Indapur rural, 30 from Daund rural, 48 from Maval, 16 from Purandar and 51 from Ambegaon.
Maharashtra Health Minister Rajesh Tope said the current count of COVID19 patients in the state of Maharashtra is 159133. Yesterday, 5318 patients were identified as positive. Also 4430 patients were discharged from hospital after being cured. Till now 84245 patients have been cured & discharged from the hospitals. There are a total 67600 active patients .
According to the Union Health Ministry, the number of Coronavirus positive patients has reached 528,859 across the country. Out of this, 309,712 have been cured and discharged from hospitals while 16,095 people have died and one patient has migrated out of the country. There are still 203,051 active patients undergoing treatment in hospitals across the country.