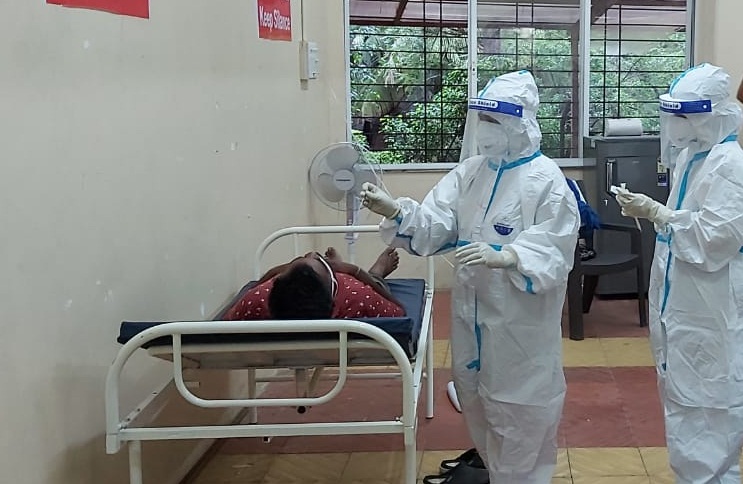 Mrunal Jadhav
Pune, September 12, 2020: While it is a challenge to stop the increasing Coronavirus disease (Covid-19) cases, it is also a challenge to get new patients to the hospital immediately. The delay in reaching the hospital has become the leading cause of death of patients. The information was revealed after Pune Zilla Parishad analyzed the death behind the first 245 patients of rural areas of Pune district.
Most patients get admitted in the hospital after four days on detecting coronavirus infection. As they missed the critical time required for treatment became the cause of their death. The highest death rate is in talukas like Haveli, Shirur, Ambegaon, Junnar, Khed, Maval, Daund and Indapur. On 3 September, the highest number of 24 patients died in rural areas of the district. The other talukas death rate is 4 percent or less.
The patients who started treatment on the first day after detecting coronavirus infection were 73 or 29.8 per cent, while from two to four days there were 115 or 46.93 percent and from five to six days 14.28 percent and the seventh day is the lowest. Total of 14 patients died within 24 hours due to delay in going for treatment. The death rate of patients who died on the first day is 10.20 per cent, in two to four days is 78 patients or 30.59 percent, on five to six days is 30 patients (11.76 percent), after the seventh day is the highest death toll of 38.1 per cent.
Taluka        –  Total Mortality   –  Death Rate
Ambegaon –    28                             11.42
Baramati    –     8                               3.26
Bhor            –      8                               3.27
Daund        –      14                              5.71
Haveli        –     56                              22.86
Indapur     –      11                               4.48
Junnar       –       23                              9.38
Khed          –       25                               10.2
Maval        –       14                                5.71
Mulshi      –        13                                5.30
Purandar  –        7                                 2.85
Shirur       –       34                                13.88
Velha       –       4                                   1.63
Total         –   245                                  100 %