Pune: Dr Prachiti Punde Is All Set To Represent India In Mrs Universe 2022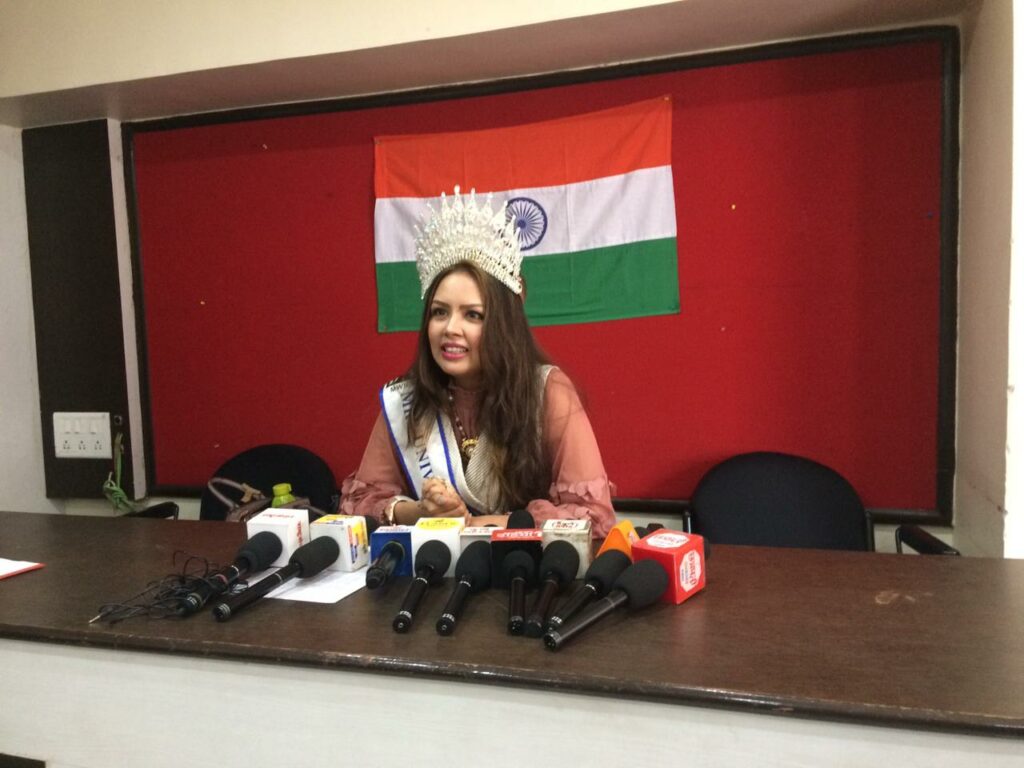 Nidhi Bamhore
Pune, 13th June 2022: Dr Prachiti Punde will be representing India for Mrs Universe 2022 in July 2022 in South Korea's capital Seoul. She has also won many pageants "Mrs India 2020", "Mrs Pune 2019", and "Mrs universe Australasia" in December 2021.
Talking about her journey she said, "A girl from small-town completing her MBBS in Pune and then starting her life coaching firm based on a spiritual and scientific study named 'Prachiti Kokoro preaches' and helping people build a rock-solid Foundation through self-mastery is essential for the quality and longevity of a human being teaches her a lot about life."
Her firm was established in 2008 and helped more than five thousand women and girls to get confident and independent in life. She has also worked in many Fashion design colleges as a faculty member.
Dr Prachiti is certified in more than 13 life coaching courses like CBT, Mindfulness, NLP after her prolonged studies in Psychology and health.
She was interested in social work from her childhood, and her parents inspired her to have consistency in her life.
Dr Prachiti said, "If a person attains self-mastery, then it builds a rock-solid foundation from childhood, as a child, we have 12 areas so there is no need to work on all the foundations. If your foundation is strong your professional, personal, and financial life will go on at a normal pace."
She has taken more than 300 workshops and seminars in different colleges and written nine books on self-mastery.
Dr Prachiti has been involved in a lot of social activities for women's empowerment and has been awarded many awards. She was also honoured by "skilling India" in 2017.
She said that her spirituality helps her a lot in her journey because people used to tell her that they like her Aura and she has the quality of handling success. Her success in life also helps her in branding herself and helps her in establishing her NGO and firm.
She said that she prepared for Mrs Universe so that her voice can be heard by people which will help her in social work.
Talking about her city, Dr Prachiti said, "I belong from a very conservative city Karmala, where I used to wear decent clothing at first and treat patients as a doctor. When a girl from such a small city decides to start modelling, it is a big decision but eventually, hundreds of women in the city get influenced and inspired by me and feel proud."