Pune Gas Redefines Retail Energy Solutions at Wakad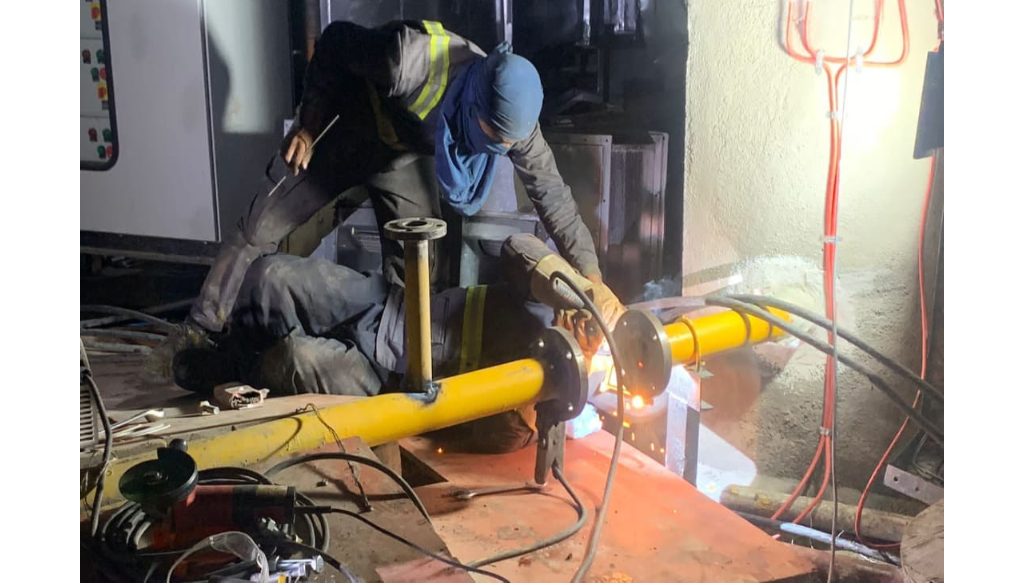 Wakad, September 8, 2023 – Pune Gas, a pioneering name in fuel storage systems and equipment solutions, has achieved a significant milestone in collaboration with Phoenix Mills Limited. The sprawling Phoenix Mall of the Millennium in Wakad, Pune West, now stands as a symbol of sustainability and operational excellence, thanks to Pune Gas' unwavering commitment and expertise.
The successful completion of this groundbreaking project involved laying a comprehensive PNG (Piped Natural Gas) network throughout the entire mall. Radhika Sampat, Pune Gas Projects, expressed her admiration for the project's seamless execution, saying, "Laying the PNG network for an entire mall is always a challenging task as F&B outlets keep on changing spaces till the mall launch. The Projects and Operations teams at Phoenix Mall of the Millennium made it a seamless process by ensuring their internal SOPs and providing continuous support to the Pune Gas team. It has been a great experience working with Phoenix Group."
Phoenix Mills Limited, known for creating premier retail experiences in India, embarked on a visionary journey with Phoenix Mall of the Millennium, spanning 6 million square feet of retail space across six cities. One standout feature was the creation of India's largest food court, housing an impressive 75 F&B establishments.
Recognizing Pune Gas's exceptional competence, the project initially engaged them as consultants for design engineering and coordination of the mall's gas pipeline infrastructure. Pune Gas' knowledge and dedication led to their selection for the Supply Installation, Testing, and Commissioning of the entire natural gas pipeline, complete with advanced gas leak detection systems, ensuring safety from the source point to individual outlets.
Jayesh Attarde, Projects Head MEP at Phoenix Mall of the Millennium, praised Pune Gas, saying, "Pune Gas has not only been our consultant and vendor but moreover a partner in service to ensure the operational launch of the mall. For the mall having the largest food court network in India, Pune Gas has successfully executed the delivery of the PNG network at Phoenix Mall of the Millennium within the stipulated timelines. We highly recommend their services. Their technical expertise in PNG and LPG comes close to none."
In an industry where schedules are tight and demands are relentless, Pune Gas exceeded expectations by delivering the project well ahead of the scheduled timelines. This achievement underscores their efficiency and unwavering commitment to excellence. The Phoenix Mall Wakad project's successful completion serves as a testament to Pune Gas's dedication to delivering sustainable energy solutions.
By prioritizing safety and environmental responsibility, Pune Gas has played a pivotal role in shaping the mall as a model for modern, environmentally conscious commercial facilities in Pune. Phoenix Mall of the Millennium, Wakad, now stands as not only a commercial hub but also a symbol of responsible development, setting new standards for modern retail and emphasizing Pune Gas's pivotal role in creating a sustainable future.
About Pune Gas:
Pune Gas has been providing solutions for fuel storage systems and equipment for over 36 years. Founded by Jaisinh Sampat and carried forward by his son Jesal Sampat, Pune Gas has evolved into a pioneer in turn-key gas projects. With impressive growth, the company achieved a turnover of 34 Crores in the last financial year and is projected to reach approximately 50 Crores in the upcoming year. Pune Gas serves a diverse range of industries, including food production, engineering, chemicals, hospitality, and commercial cooking. The company has collaborated with prominent names in the industry, demonstrating its commitment to sustainable solutions and plans for expansion into South and Southeast Asia, the Middle East, and East Africa.