Pune: Coffee, Art, and Music, Third Wave Coffee's Opens Outlet In Wakad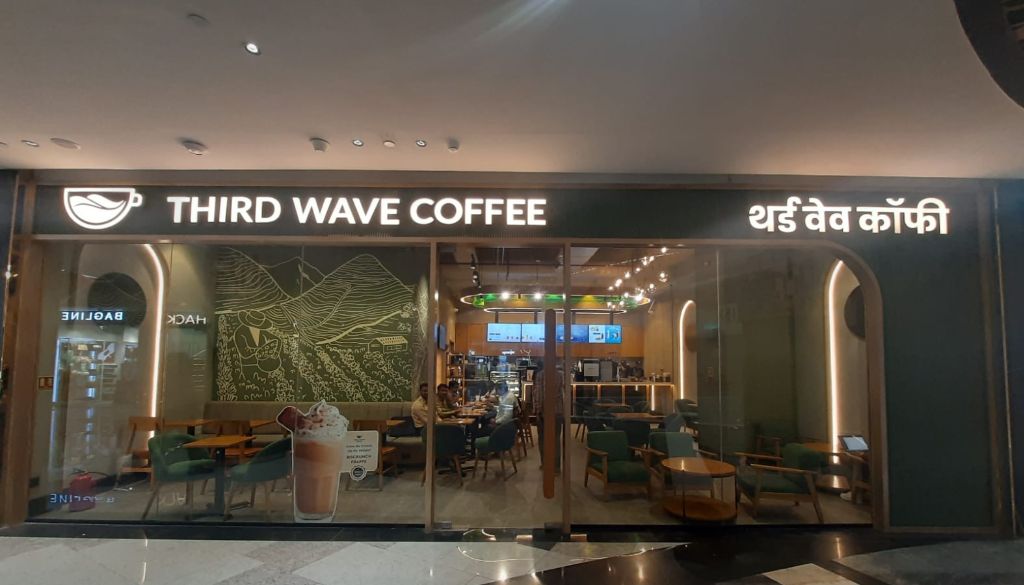 Pune, 8th September 2023: Coffee lovers in Pune have a new haven to savor, as Third Wave Coffee (TWC) inaugurates its eighth cafe in Wakad. This cafe aims to ignite Pune's coffee scene, combining coffee, art, and music into a unique experience.
Located strategically within the Phoenix Mall of the Millennium, Wakad, this TWC cafe seeks to redefine the mall experience. It offers a culinary journey, including breakfast, lunch, snacks, and dinner, with freshly made sandwiches and bagels, accompanied by mouthwatering desserts.
What distinguishes this TWC cafe is its elegant design, aligning seamlessly with the mall's aesthetics. Gilded accents, mirrored counters, and vibrant green touches create an inviting ambiance. Hand-painted artwork depicting coffee farms and illuminated arches add charm to the interior.
TWC is known for its distinctive Indian palate coffee roast. The cafe's skilled baristas are eager to craft the perfect cup for each guest, sharing their passion and expertise warmly.
Third Wave Coffee's Wakad cafe aspires to become the ultimate destination for coffee enthusiasts seeking an exceptional cafe experience, promising unforgettable moments sip after sip.
"We are thrilled to expand in Pune. This cafe embodies Pune's spirit while staying true to Third Wave Coffee's essence. Situated in one of the city's busiest malls, it offers a memorable experience with a variety of beverages and delightful food," said Ayush Bathwal, TWC Co-founder.