Pune gets Chief Minister's Secretariat desk at division level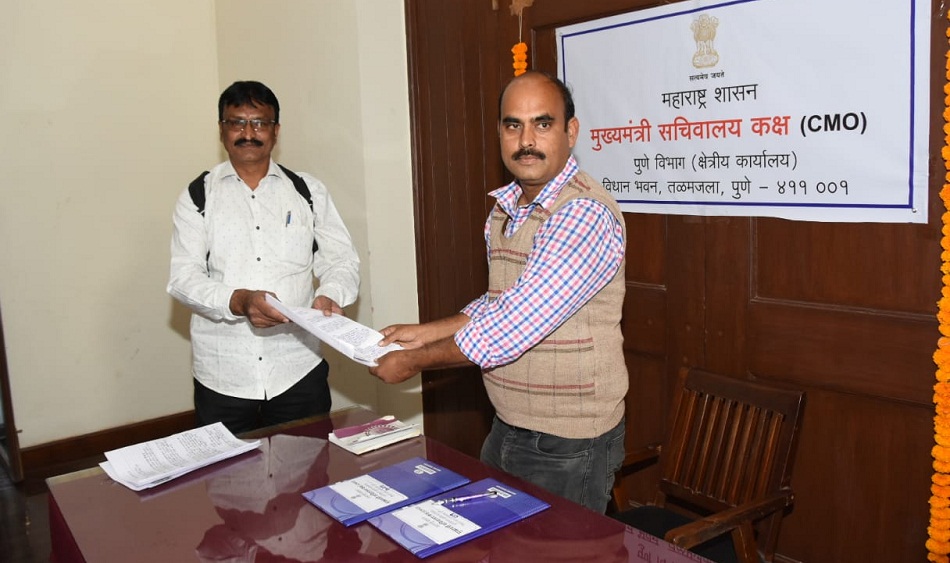 Pune, January 20, 2020: Chief Minister Uddhav Thackeray in Nagpur winter session had announced to start 'CM Secretariat Desk' at every Divisional Commissioner Office to bring people-oriented, transparent, and speedy administration. The same was started in just a few days at every Divisional Revenue Commissioner office.
Pune Divisional Commissioner Dr. Deepak Mhaisekaer inaugurated 'CM Secretariat Desk' today. Deputy Commissioner of Revenue Pratap Jadhav, Deputy Commissioner of General Administration Sanjay Singh Chavan, Deputy Collector of Revenue Department, Snehal Barge were also present on the occasion.
Submit applications at CM Secretariat Desk
The idea behind this desk is to save the common man's time, money, and energy. To save them from unnecessary trips to Mumbai and to solve their daily and local problems. It also aims to solve regional problems on regional level. The common man will be assured as 'CM Secretariat Desk' has been started at each Divisional Commissioner Office. People won't need to visit Mumbai for their problems. Applications, requests addressed to CM can be submitted at these division-level CM Secretariat Desks.
Application proceeding
Applications request received at these desks will be sent immediately to regional administration for proper proceedings. The proceedings of these applications and requests will be reviewed on Democracy Day.
Availability of human resources
This division-level desk will help in solving citizen's problems in less time. Needed human resources have been provided. Divisional Revenue Deputy Commissioner will be designated as the special task officer at these desks. A vicegerent tehsildar, one clerk, and one typist will be deployed at these desks too.
A receipt will be given- Applications will be reviewed
Applicants will get a receipt after the submission of applications. Divisional Commissioner will forward applications needed to proceed at the regional level to the concerned regional officer. Applications needed to proceed at the government level or are policy-related will be forwarded to Principal Secretary of CM Secretariat. Information on applications submitted at the regional level, followed-up proceedings and pending applications would be submitted to CM Secretariat on the 5th of each month.