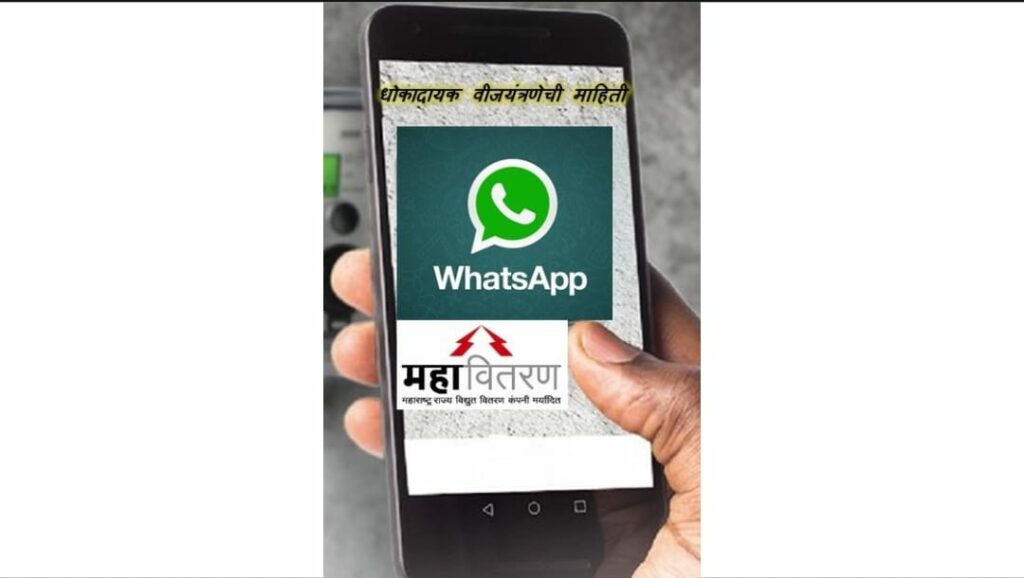 Sumit Singh
Pune, 17th June 2022: The monsoon has started. Therefore, Maharashtra State Electricity Distribution Company Limited (MSEDCL) has appealed to the citizens to inform about the dangers of power supply in urban and rural areas through WhatsApp.
MSEDCL has released WhatsApp number 7875767123 for Pune and Pimpri Chinchwad city, Haveli, Mulshi, Velhe, Maval, Khed, Junnar and Ambegaon talukas under the Pune circle.
Also for Baramati, Indapur, Daund, Shirur, Bhor and Purandar talukas under the Baramati circle, WhatsApp mobile number 7875768074 has been made available by MSEDCL.
"If there is a threat from MSEDCL power distribution system then inform on the WhatsApp number along with its photo and full address or location are being accepted. Instead of calling, citizens should send the details through WhatsApp. The issues will also be resolved if citizens who do not have WhatsApp provide information on the mobile number via SMS. People can inform us about power line which is broken, hanging on the ground, the lid of the fuse box or feeder pillar is open or broken or the fence around the transformer is open. Also, information can be given about underground conduits being open, soil erosion due to torrential and incessant rains or other reasons endangering the electrical system, etc", MSEDCL stated in a press release.
In addition, the toll free number of MSEDCL is also available to provide information about the dangerous system.
"As soon as MSEDCL receives information about faulty or dangerous power supply through WhatsApp, it is immediately forwarded to the concerned divisional and sub-divisional offices. After the completion of the repair work of the electrical system, the concerned complainants are being informed through WhatsApp by sending the photo after the repair of the system. Proposals will be forwarded to the senior office in case of need of approval, funding or shifting from the senior offices for redressal of some grievances sent by the citizens and the concerned complainants will be informed accordingly", said Ankush Nala, Pune Divisional Director, MSEDCL.
वीजयंत्रणा धोकादायक असल्यास व्हॉटस् अॅपद्वारे माहिती द्या