Pune: JN Petit have easy day out at LFC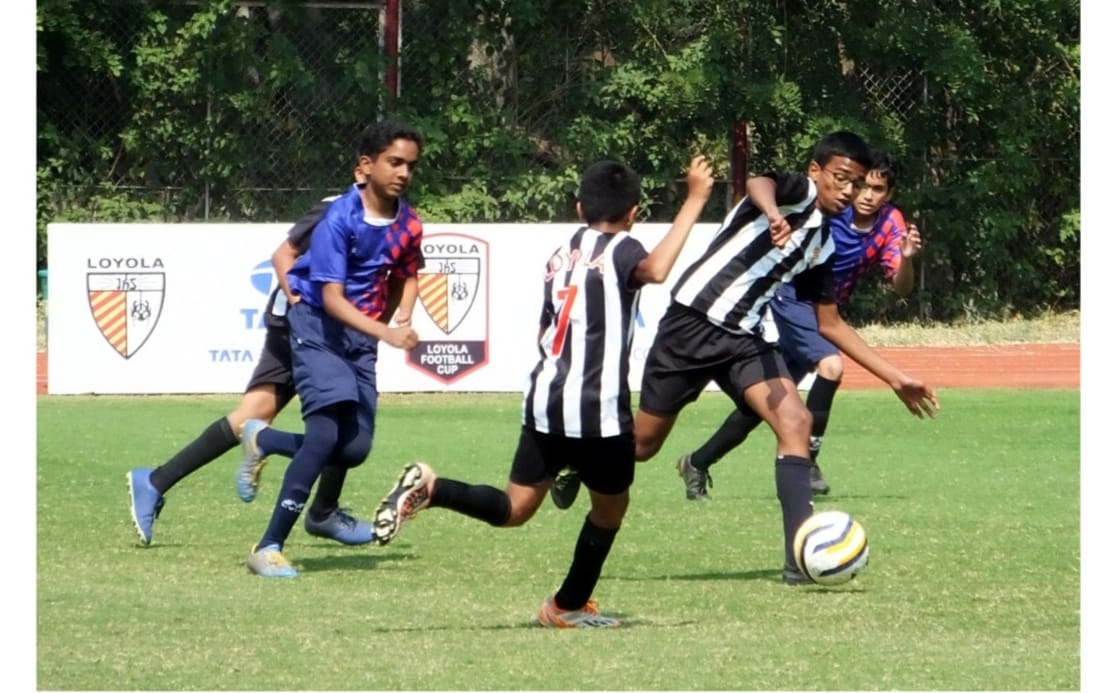 Pune, 30th November 2022: Hosts Loyola High School and J.N Petit Technical High School had mixed results in the Loyola Football Cup powered by Tata Autocomp at the Loyola H.S ground, Pashan here on Tuesday.
The tournament, organised by the Ex Loyola Students Network (ELAN) and Loyola High School, Pune, saw Loyola High School end the day with one draw and two wins, whereas JN Petit made most of their outing to end up winning both their games with clean sheets.
JN Petit logged wins in the Under 12 and Under 14 section, their first win came in the Under 14 category getting the better of Hume McHenry Memorial School 2-0. For JN Petit, Sidhant Shukla (4th) opened the scoring before Adyan Shaikh (46th) completed the tally. Later in the Under 12 section, JN Petit doubled their joy with a comprehensive 3-0 win over Hume McHenry School. JN Petit relied on strikes from Aditya Shetty (13th), Danish Gonal (24th) and Rugved Ghule (28th).
Earlier in the day, hosts Loyola were held to a 1-1 draw by St. Arnold's Central School in the Under 16 section. Aum Rawat (17th) opened the scoring for the hosts, before a second half strike by Johan Vinod (31st) spoiled the hosts party.
The Under 12 Loyola team made up for the initial setback of their seniors with a 2-0 win over St. Arnold's Central School. Pranay Sancheti (14th) and Adiraj Singh (20th) completed the tally.
The Under 14 section saw the best result of the day, where hosts Loyola hammered four (4-0) past a hapless St. Arnold's team. Relying on a collective effort Loyola saw Arhaan Shaikh (2nd), Parth Shinde (12th), Param Kulkarni (37th) and Darsh Kasat (50th) score for them.
RESULTS
Under 12:
Loyola High School: 2 (Pranay Sancheti 14th; Adiraj Singh 20th) bt St. Arnold's Central School: 0
J.N Petit Technical High School: 3 (Aditya Shetty 13th; Danish Gonal 24th; Rugved Ghule 28th) bt Hume McHenry Memorial School: 0
Under 14:
Loyola High School: 4 (Arhaan Shaikh 2nd; Parth Shinde 12th; Param Kulkarni 37th; Darsh Kasat 50th) bt St. Arnold's Central School: 0
J.N Petit Technical High School: 2 (Sidhant Salunke 4th; Adyan Shaikh 46th) bt Hume McHenry Memorial School: 0
Under 16:
Loyola High School: 1 (Aum Rawat 17th) drew with St. Arnold's Central School: 1 (Johan Vinod 31st)