Pune: Now Jumma Namaz being performed through Facebook Live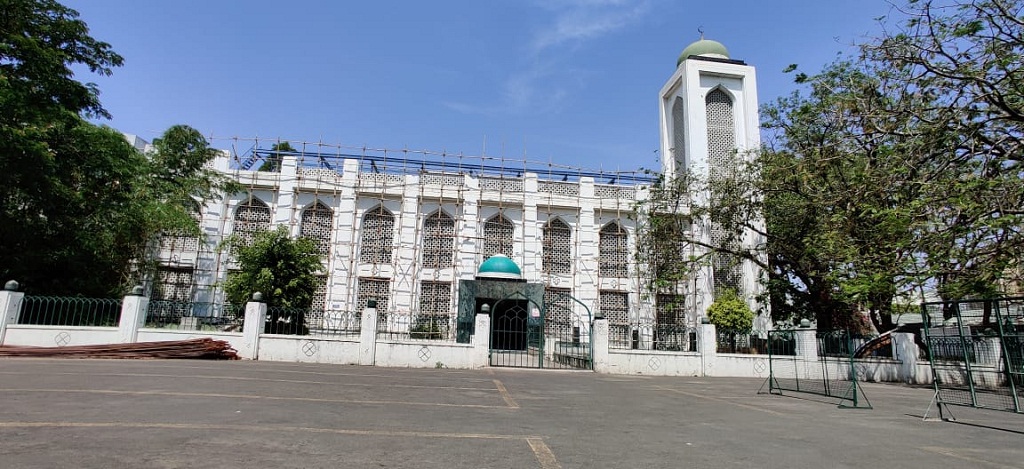 Mehab Qureshi
Pune, July 3, 2020:Following the order of the government to not offer mass prayers due to the coronavirus outbreak, Friday (Jumma) prayers are being broadcast live on Facebook Live at the Azam campus Mosque, Camp, in Pune.  
The technology has made it possible to perform Namaz at home under the guidance of the Pesh Imam of the mosque, and this activity has been started every Friday since May 29 at 12.30 pm, informed Dr PA Inamdar, president of Maharashtra Cosmopolitan Education Society, Azam campus.
Mass prayers are offered on Fridays (Jumma) in mosques in various parts of the city. But in lockdown people are not allowed to gather at mosques. Therefore, Jumma Namaz is broadcast live on the Azam Campus Facebook page. The rules of social distance are followed as per all the instructions given by the administration.  
Even on the day of Ramadan Eid, at 8 am, Maulana Naseem Ahmed, who is the Pesh Imam at the Azam Campus Mosque, led the prayers for Eid. Following Pesh Imam, the Muslims who watched the live broadcast offered prayers at homes. About 5,000 people attended the live program. The technical side was handled by Amin Sheikh, Head of Information Technology, Azam Campus.