Pune: Kalyani Nagar Residents Struggle Due To Improper Parking Of Two-Wheelers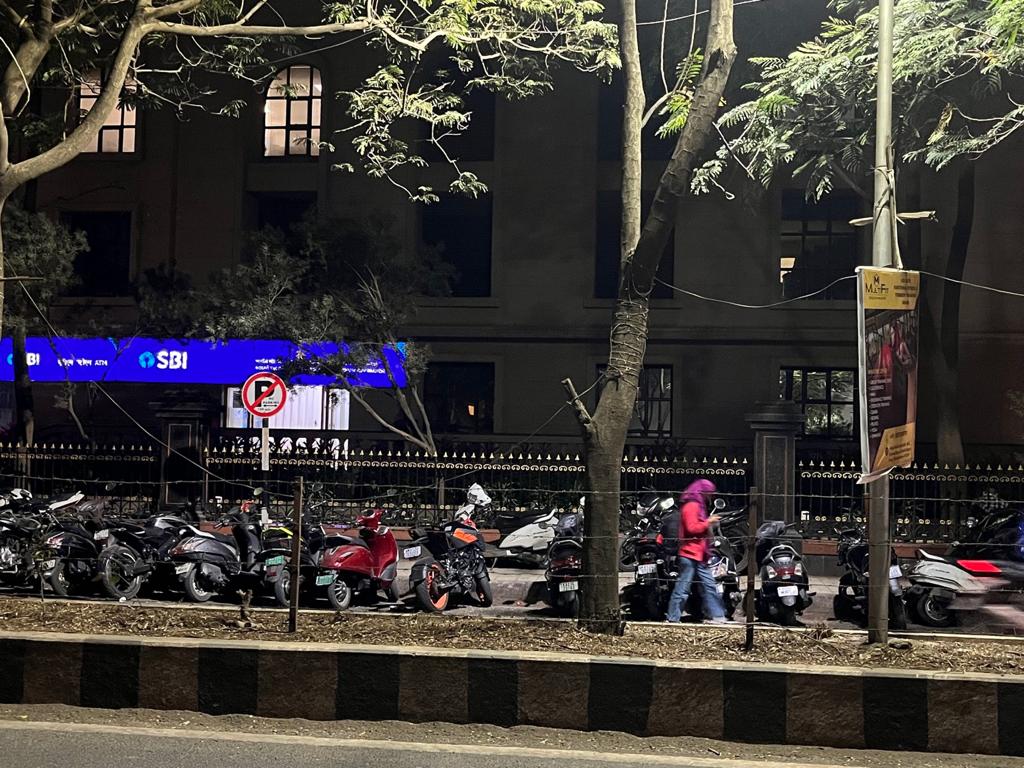 Pune, 23rd January 2023: Residents of Kalyani Nagar are facing difficulty due to bikes parked on footpaths and no parking zones during the day and at night near Cerebrum IT park building-2, Kalyani nagar.
Due to this, traffic jam occurs, and pedestrians have to walk on roads along with other vehicles. The traffic police have not taken any action on this issue.
The traffic chaos also results in non-stop honking by other vehicles at odd hours from 12 am – 5 am; this disturbs the sleep of residents.
Moreover, the hawkers have occupied all the streets near Cerebrum IT park which again blocks the way for pedestrians and Pune Municipal Corporation (PMC) has not taken any action on this. The hawkers attract a crowd that litters around, spits, keeps trash/used mugs on society gates and blocks traffic. Senior citizens and children are the most affected due to this.