Pune: Khadakwasla Dam water discharge to be increased upto 9416 cusecs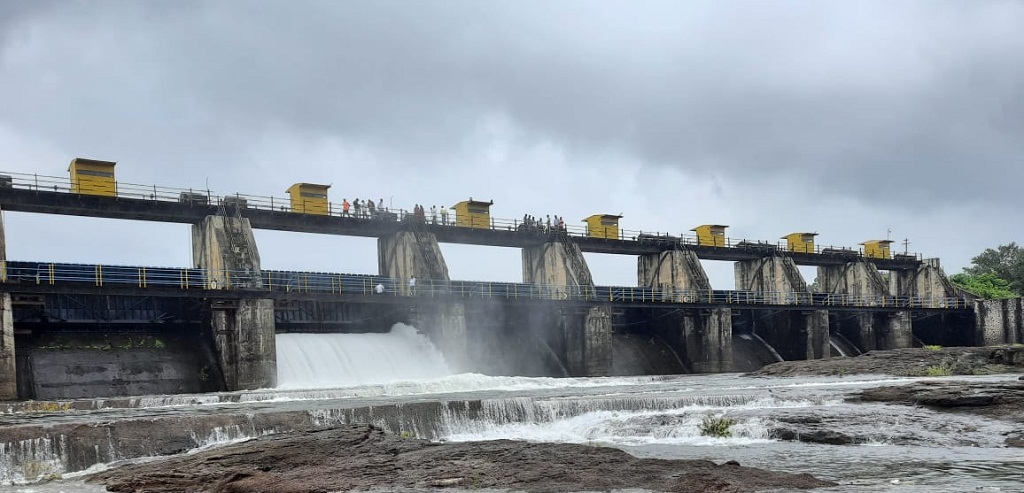 Pune, August 17, 2020: The spillway water discharge from Khadakwasla dam will be increased upto 9416 cusecs from 11 am today. Water is being released in Mutha river as the Khadakwasla dam has become 100% full and there is heavy rainfall in the catchment areas.
Pune Municipal Corporation (PMC) and Pune police have appealed the people not to go near the river as the water level has increased.
Till 6 am today the status four dams supplying water to Pune city
(Rain mm/Total/TMC/%)
1)Khadakwasala – 12/598/1.97/100%/+117
NMRBC-00
ww-2568
2)Panshet – 105/1663/10.32/96.91%/+502
PH-00
ww-00
HLIO-00
3)Warasgaon – 105/1563/10.58/82.50%/+605
ww-00
PH–00
HLIO-00
LLIO-00
4)Temghar- 80/2089/2.46/66.33%/+133
ICPO–00
ww–00
PH–00
Total contents of 4 Dams-
25.33 TMC/86.89%
Last year-
29.15 TMC/ 100%