Pune: Law itself is not Justice, we have to serve Justice – Kailash Satyarthi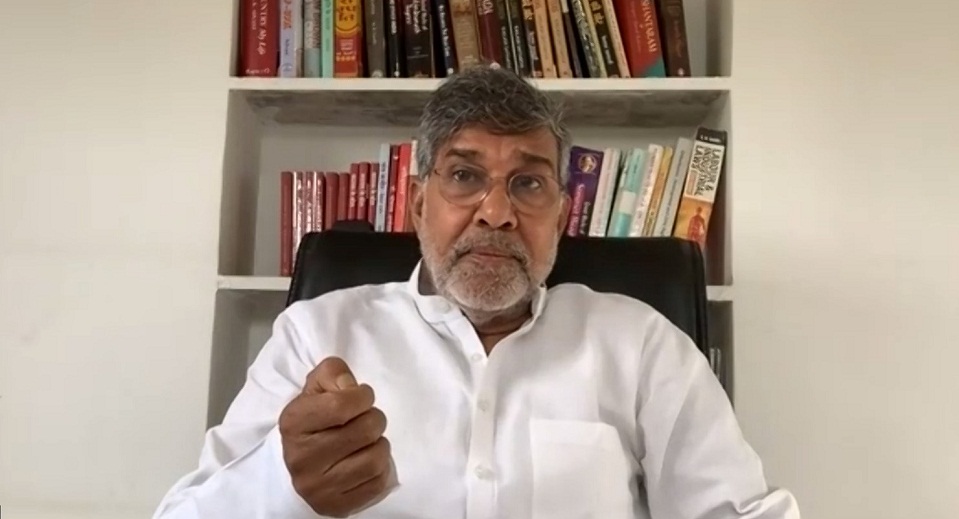 Pune, August 16, 2020: Symbiosis Law School, Pune, celebrated the Golden Jubilee cum Late Justice Y.V. Chandrachud Memorial Public Lecture on 13th August, on a virtual platform. A long-standing tradition at SLS-P, the Late Justice Y.V. Chandrachud Memorial Public Lecture is hosted annually in honour of Late Justice Y.V. Chandrachud. Kailash Satyarthi, Nobel Peace Laureate, Child Rights Activist delivered the lecture as the Distinguished Speaker.
He delivered the Justice YV Chandrachud Memorial Public Lecture on the theme "Sound of Silence, Cry of Innocence -Protecting Child Rights in India in Post COVID-19 Period". Satyarthi remarked that in addressing law students, he was indeed "Addressing the protectors of the conscience of the nation, the future saviours of justice who will ensure that the most ordinary people facing injustice will have faith in law".
Satyarthi provided the grim reality of child labour in the modern world; statistically speaking, he stated that every hour, nearly eight children go missing and four children are raped. Discussing the role of members of the legal fraternity, he enunciated that, "Law itself is not justice, we have to serve justice." 
He noted the previous lack of special laws to protect missing children. This lacuna was identified and consequently, the sphere of law was widened with the establishment of the "Principle of Presumption of Crime" which mandated the registering of an FIR for a missing child. Concluding his speech and calling for active student engagement in the mission for eradicating child labour, Satyarthi remarked- "A child, when she picks up a pen to write, is not just writing for herself; she is writing for the future of the country."
Prof. (Dr.) S.B. Mujumdar, Chancellor, SIU, in his address, traced the history of the Late Justice Y.V. Chandrachud Memorial Lecture Series. He emphasized the legacy of Justice Chandrachud as the longest-serving Chief Justice of India and in delivering numerous landmark judgments that evolved the modern Indian jurisprudence.
Dr Shashikala Gurpur, Fulbright Scholar, Director, SLS-P, Dean, Faculty of Law, SIU delivered the welcome address.