Pune: Lack Of Facilities At Hadapsar Railway Station Inconvenience Passengers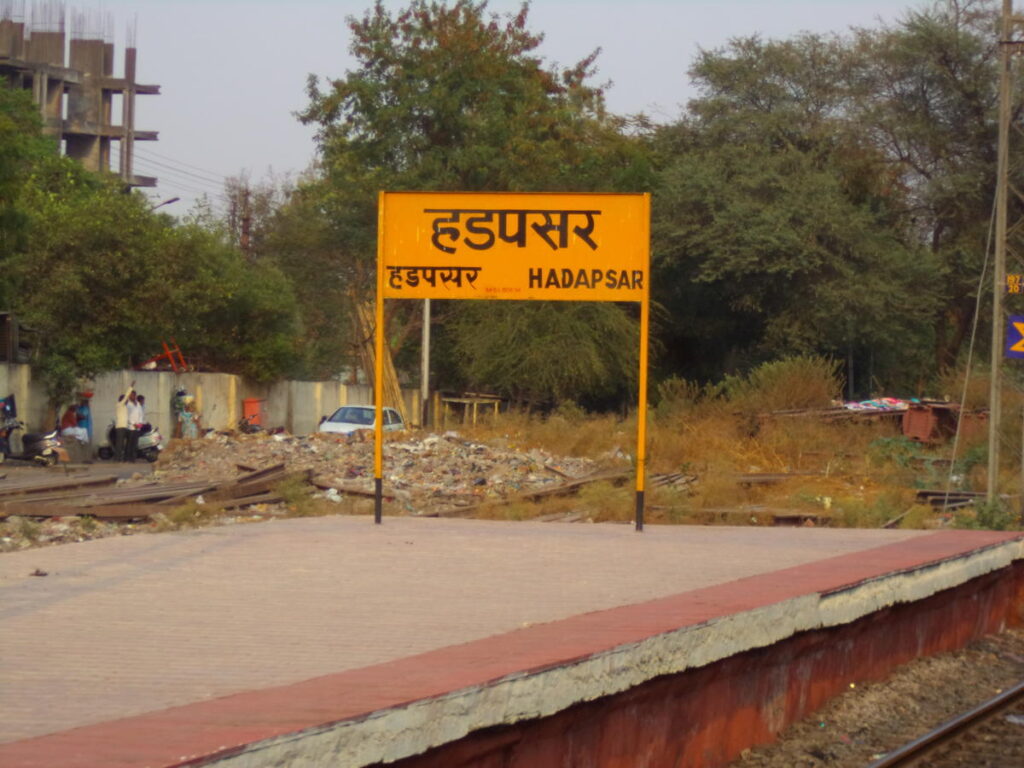 Pune, 10th November 2021: Railways have made a decision to operate Hadapsar railway station as an alternative to Pune station. However, in the absence of basic facilities passengers are facing a lot of inconvenience.
A special train runs between Hyderabad and Hadapsar railway station. The train runs three days a week, Sunday, Tuesday and Friday. There is a lot of crowd of passengers coming to Pune by train between 10.30 am and 11 am. And when arriving at Hadapsar railway station, passengers have to face many problems.
Work on the railway station is incomplete. There is no drinking water and the toilets are not available on platforms 2 and 3. There are also no waiting rooms, canteen facilities, and parking space. The road in front of the train station is very narrow. The platform is incomplete.
Senior citizens have to climb the stairs along with their luggage. Passengers disembark at Hadapsar railway station for going to various places like Nigdi Bhosari, Pune station, Chandni Chowk, and Manjari. There are not enough buses or rickshaws from the railway station, hence they have to wait for hours. From the railway station, one has to walk about one kilometer to Tadigutta Chowk, Mundhwa Tulsi Hall Chowk, Mahatma Phule Chowk.