Pune: Man Allegedly Kills His Wife And Attempts To Make It Look Like Suicide, Investigation Ongoing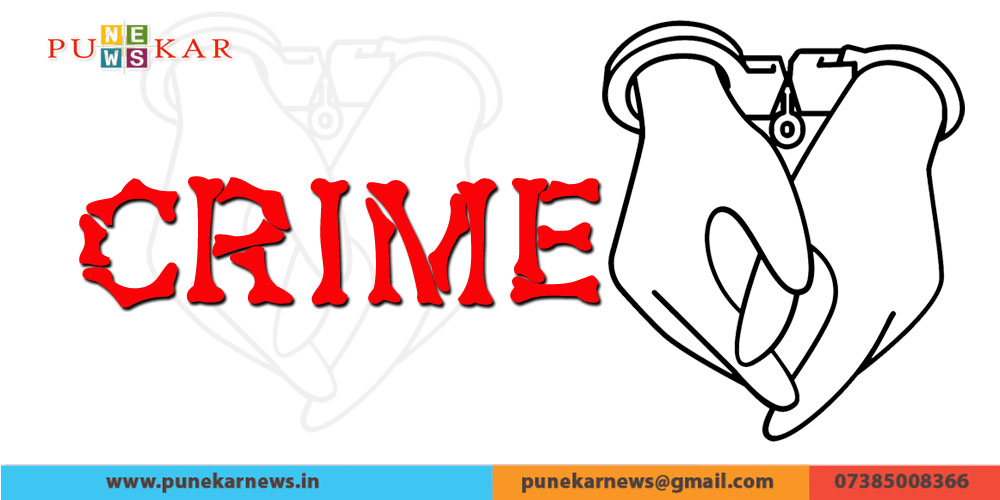 Sangvi, 6th December 2022: A man has been detained on suspicion of murdering his wife and fabricating a suicide note to cover it up. The police arrested him on suspicion of murder after the post-mortem report revealed internal injuries to the deceased.
Vrushali Badade, the victim, was married to Vasant Badade, the accused, who was remanded to police custody for four days. Suryakant Memane, Vurshali's father, lodged a complaint with the police. Memane lives in Haveli taluka and works as a farmer. Vasant and Vrushali wed in 2012, and they have two kids.
Memane often pleaded with his daughter to maintain her composure as the pair started arguing over trivial matters. Vasant called Memane on 1st December and said that Varushali was initiating an argument. Additionally, he said that she had taken off her mangalsutra and other jewellery while abusing him. Memane was accused of failing to teach his daughter moral lessons. Badade urged Vrushali to talk to her father while putting his phone on speaker. Memane claimed that Vasant abruptly ended the connection after hearing a loud noise during the phone call.
Once more, Badade called Memane to let him know that Vrushali was unconscious and bleeding from her nose. Later, she was brought to a private hospital for medical attention. When Memane and his family arrived at the hospital, the medical staff informed them that the woman had passed away.
The Sassoon hospital received Vrushali for a postmortem. Her nose was bleeding, according to the deceased's family, and there were bruises on her neck, which are indicators of murder. Badade informed the medical staff that the patient had died by suicide before bringing her to the private hospital. She passed away while receiving care.
Memane has said that her husband killed her. Additionally, he informed the police that the sequence of events was odd because the couple was fighting at the time, and they were unable to hear her voice.
Nilesh Memane, Vrushali's brother, stated that Badade had contacted them on the day of the tragedy but had hung up. A loud sound was heard before the line was disconnected.
After that, he only called them at night and claimed she had killed herself. Internal bleeding in her chest, rib, and skull was discovered during the post-mortem She had a rib injury as well. Only then did cops realise that it was a murder and not a suicide.
According to a police officer, Badade was detained after a post-mortem report led to the filing of an FIR under section 302 of the Indian Penal Code. Additional investigation is ongoing.
Join Punekar News Whatsapp Group, Telegram, Instagram And Twitter  For Regular Update about Pune City And Pimpri-Chinchwad