Pune: Manjett Singh Virddi Foundation Felicitates Frontline COVID Warriors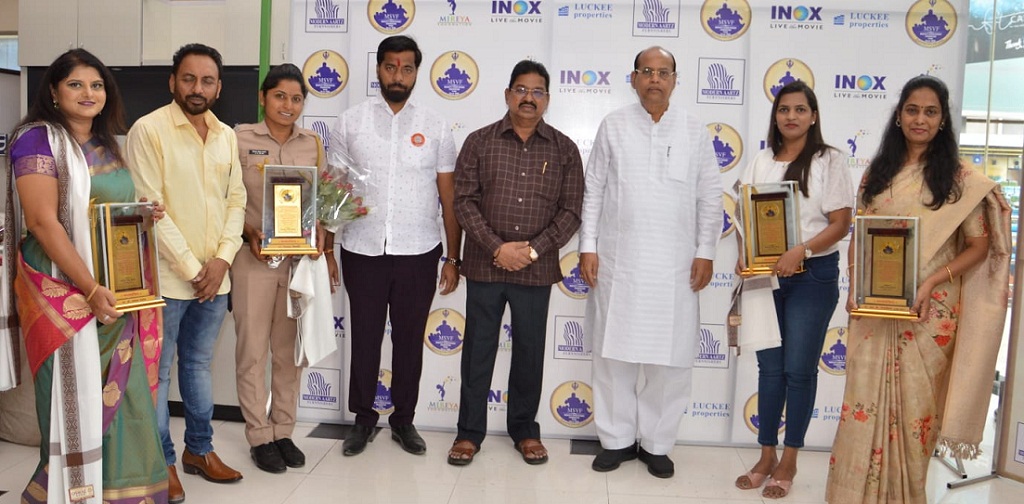 Pune, 1st December 2021: Manjett Singh Virddi (MSV) Foundation organised 'Antim' movie special screening on Monday for Covid-19 front line warriors police officers, doctors, nurses, social workers, advocates, healthcare workers and offered heartfelt gratitude by felicitating them for the noble work they have done towards the society.
The frontline workers were felicitated with a shawl, flower bouquet and a memento. Later, the awardees and guests enjoyed the movie.
Nationalist Congress Party (NCP) city president Prashant Jagtap, Corporators Nanda Lonkar, Sainath Babar, former MLC Mohan Joshi, former minister Ramesh Bagwe, Senior Police Inspector Sardar Patil of Kondhwa police station, Senior Police Inspector Ashok Kadam of Lashkar police station, Priyanka Limbhore, Dr Milind Bhoi, Dr Wadiwala, Dr Ruchira Khanna, Dr Bhavana Gaud, Nurse Chhaya Sunil Jagtap, were felicitated.
From Media – Renuka Suryavanshi (Pune Pulse), Nadeem Inamdar(Hindustan Times), Rakesh Chajjed (electronic media), Bhagyashree Jadhav (Pudhari), Muniz Mirza (BTS News) were the awardees.
Also, social worker Javed Khan, IT Shaikh, Shanty Rajpal, Adv Jatin Adhav, Sagar Alkunte, Viju Jadhav, Kashinath Shendge and others were felicitated.
advt