Pune: Market Yard Traders Demand For Expansion Instead Of Relocation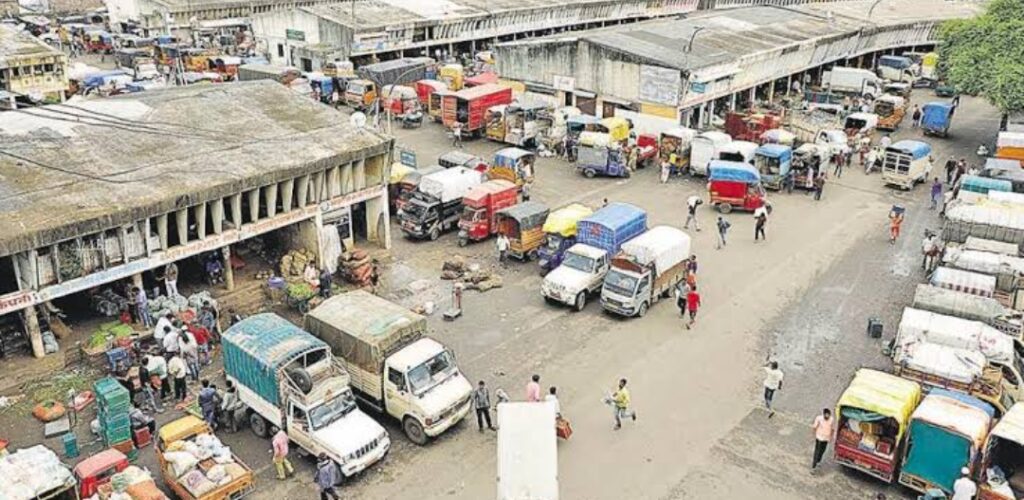 Pune, 5th June 2022: The administration should focus on market expansion rather than relocating Gultekdi Market Yard. The government should provide space elsewhere for trade to flourish. The space can be used for storage, packing, cold storage, and warehouse. The extra space will enable merchants to survive in online competition, demanded the Market Yard traders, while talking to newspaper 'Sakal'.
The wholesale market in the Market Yard started functioning from 1st April 1959. Originally located outside the city, the market has now reached the heart of the city. The market is expanding day by day and about 5,000 tons of agricultural produce arrive here daily, while 12,000 vehicles transport from here. As it creates congestion in the city, it is time to relocate the market yards, said NCP President Sharad Pawar at a function in Pune recently.
Upon this, there is a lot of discussion in the market and questions are being raised.
Following are the factors and questions upon relocating the Market Yard.
Why Market Yard relocation?
Market insufficiency due to growing population
Lack of adequate storage space
Permanent traffic jam on Shivneri Road, Nehru Road
Insufficient parking space
Increasing congestion of heavy vehicles
Lack of adequate infrastructure for trade
Why Expansion?
Merchants, barriers, growing number of customers
New space packing, coal storage,
Will build a warehouse
Convenient to supply goods to the city by small vehicle
Help reduce the number of heavy vehicles entering the city
Help to get out of the traffic jam
The extra space will enable traders to be competitive
Fruit-vegetable section
900 – Obstacles
Rs.15 crore – Daily financial turnover
15,000 – Citizens who come daily for shopping
6 thousand – workers
Jaggery Bhusar Bazar
3 thousand – merchants, workers
5,000 – Citizens who come daily for shopping
Rs.5 crore – Daily financial turnover
Daily transport
5350 – Number of heavy and three wheelers
1850 – Carrying agricultural goods
7 thousand – two wheelers
3500 – Vehicles coming for purchase of agricultural commodities and grains
Madhukant Garad, Administrator of Agricultural Produce Market Committee, Pune, said, "Considering the expansion, development and potential ring road of Pune and Pimpri Chinchwad, it is a matter of time before arrangements are made for transportation, loading, unloading, parking of vehicles etc. in the market yard. In view of this, it is necessary to edit the space for markets outside the city. Warehousing, cold storage can be set up at that place for storage. This will reduce traffic congestion in the market yard."
Rajendra Bathia, President, The Poona Merchants Chamber, said that "The existing market yard is insufficient to supply goods to the city. E-commerce and online commerce have grown. Multinational companies are taking large warehouses outside the city and supplying goods to the customers from there. Online commerce is booming right now. In order to compete with them, if the market gets more space near the ring road, it will be possible for the merchants to offer food and other items to the consumers like e-commerce."
Also, Rajesh Shah, Former President, The Poona Merchants Chamber, said that "The market yard will need more space for the future. This will make it easier for traditional traders to build godowns. It will benefit the traders. It will also help reduce congestion in the market yard. The state government needs to think in that direction."