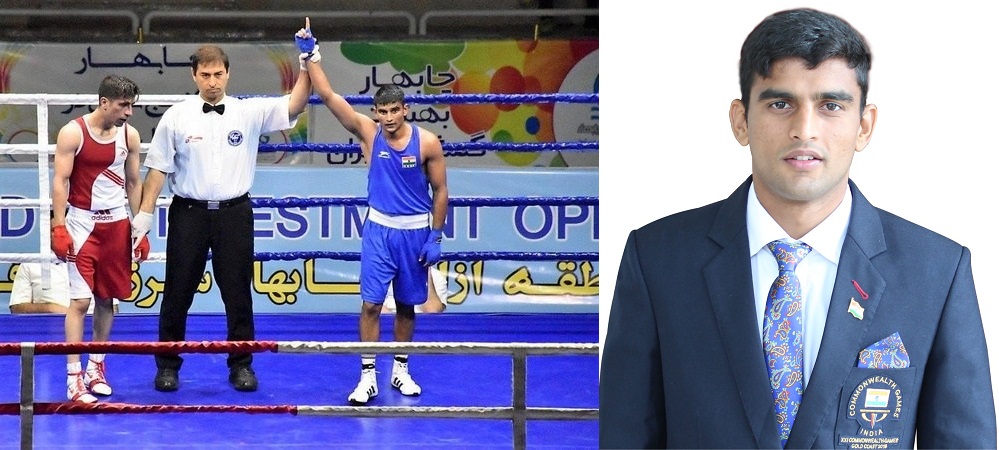 Mehab Qureshi
Pune, August 29, 2020: Olympic bound boxer from the Army Sports Institute (ASI) Subedar Manish Kaushik has bagged the prestigious Arjuna Award. "I want to express my gratitude to the Sports Ministry, Boxing Federation of India, and especially ASI for giving me this prestigious honour," said the Arjuna Awardee.
Some of Kaushik's major victories are silver in Commonwealth Games 2018, silver in India Open International Tournament 2019, winning a bronze in the World Championship 2019, gold in Asian Game Test Event 2018, and now he is in the list of qualified candidates for Tokyo Olympics.
Speaking about his journey, 24-year-old Kaushik said, "I belong to Bhiwani district in Haryana, and started my boxing career in 2008. This is my 12 years of hard work that has finally paid off."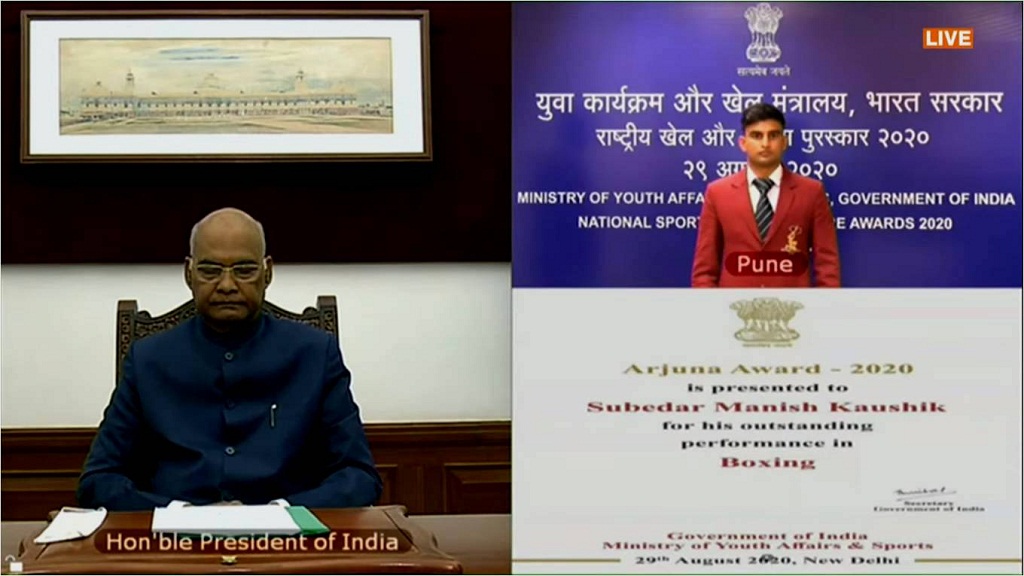 "I belong to a middle-class family. My father is a farmer, and my mother is a homemaker. The journey has been great, to put it simply. I learned a lot from my coaches and seniors in Bhiwani, and improved my game." In 2015, I won my first ever silver medal, which decided my fate in the Army, and in 2016 I was here in the ASI," said Kaushik while talking to Punekarnews.in.
Talking about ASI, Kaushik added, "Undoubtedly, ASI is the best Institute in the country. I have trained for the last five years, and all my credits go to this institute." When asked what makes ASI the best Institute, he replied, "ASI has the best coaches, dieticians in the country. Not only Indian but foreign coaches also train us, to sum up, all facilities have been provided in this institute."
Kaushik said that his confidence had risen when he got to know about the government's decision to give him the Arjuna award."The government is spending so much money on us, so it becomes our duty to win as many medals as we can".
"We are proud of Manish's achievement, and we wish him good luck for Olympics 2021", said an official from the ASI while talking to Punekarnews.in.
Kaushik also stated that the Coronavirus pandemic has allowed him to train even more and better for Tokyo Olympics 2021. He feels better than ever, and aims for gold to make India proud once again.
Along with Subedar Manish Kaushik, Naib Subedar Amit and Subedar Major Satish Kumar have qualified for the boxing event in the 2021 Olympics. For archery, Subedar Tarundeep Rai and Havildar Pravin Jadhav have qualified. For athletics, Havaildar Irfan KT, Subedar Arokia Rajiv, Subedar Neeraj Chopra, Naib Subedar Avinash Sable and Subedar Anandan have qualified, while for the weightlifting event, Naib Subedar Jeremy has qualified along with Naib subedar Deepak Punia for wrestling event.
Follow Punekar News: