Pune-Miraj Rail Line Doubles its Progress: Major Infrastructure Upgrade Underway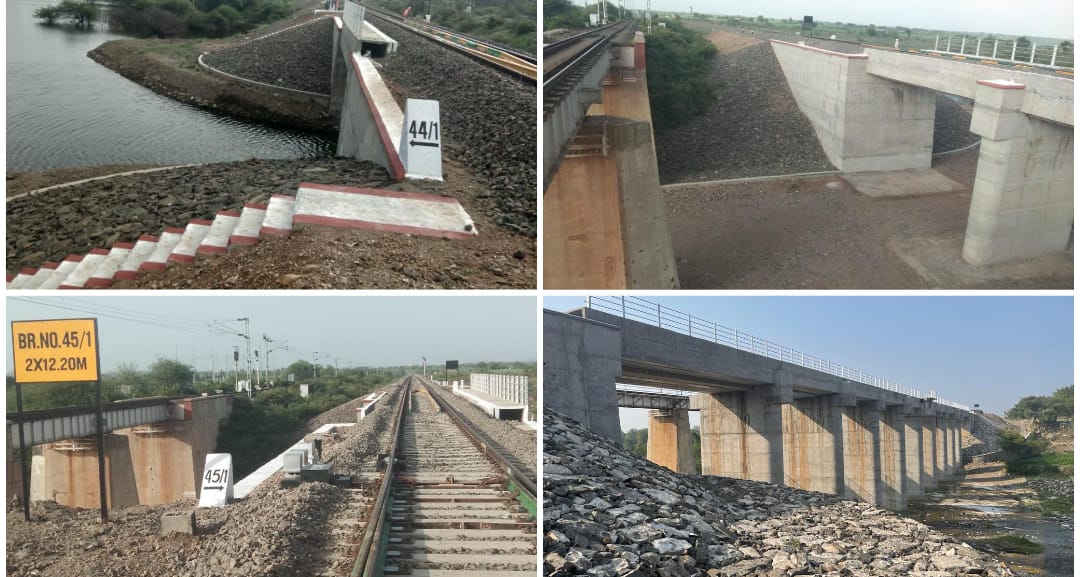 Pune, 27th September 2023: Pune-Miraj railway line expansion project has reached several critical milestones, bringing increased efficiency and reduced congestion to this bustling transport route. The ongoing doubling of this key railway section promises to enhance the mobility of trains, ensuring smoother and more efficient rail travel for commuters and cargo transport alike.
Project Overview:
The Pune-Miraj section, stretching a total length of 279.05 kilometers, has seen substantial progress since its initiation. With a total project cost of 4882.53 Crores, the endeavor has achieved 60% completion, demonstrating a commitment to enhancing India's railway infrastructure.
Key Progress Highlights:
🟢 Completed Sections (60%):
Pune-Shindawane
Ambale-Nira
Adarki-Lonand
Palsi-Jarandeshwar
Satara-Koregaon
Sangli-Shenoli
🟡 Near Completion Sections (29.14%):
Lonand-Nira
Palsi-Adarki
Satara-Jarandeshwar
Shenoli-Targaon
Sangli-Miraj (Expected in Current Fiscal Year)
🟠 In Progress Sections (10.86%):
Ambale-Shindawane
Targaon-Koregaon
Infrastructure Milestones:
The project boasts an impressive array of completed works, including:
Earthwork (86%)
Blanketing (47%)
Major Bridges (76%)
Minor Bridges/Railway Underbridges (RUB) (75%)
Road Overbridges (ROB) (70%)
Tunnels (86%)
Notably, tunnels at Saphale-Adarki (274 meters) and Adarki-Wathar (169 meters) have been successfully completed.
An additional 110-meter tunnel is currently in progress at Ambale-Shindawane.
Station Buildings (29 out of 32)
Track Linking (200 kilometers out of 280 kilometers)
Signalling Electronic Interlocking (22 out of 32 stations)
OHE Electrification (151 out of 280 kilometers)
The Impact:
Upon completion, the doubling of the Pune-Miraj railway line promises to be a game-changer for both passenger and freight transport. The enhanced infrastructure will significantly reduce congestion and improve the overall efficiency of rail services on this busy route. This development aligns with the broader vision of modernizing India's railways and boosting its connectivity and transportation networks.