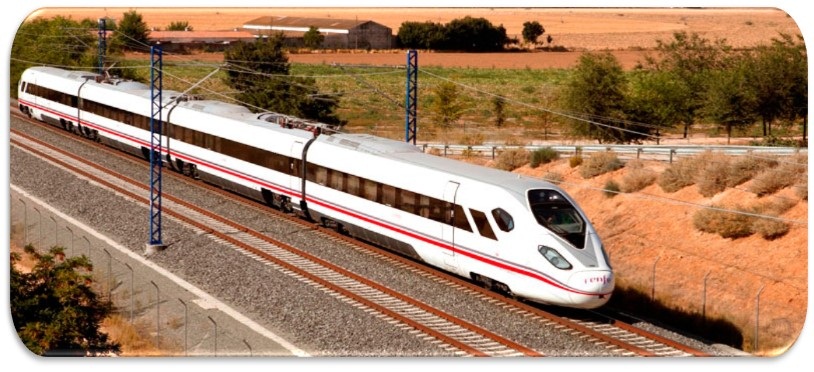 Chakan, 28th February 2022: Pune-Nashik semi high-speed train is likely to run in the next four years. The joint project of the state and central government will help cover the Pune-Nashik distance in two hours.
Therefore, transportation of manufactured goods, raw materials, agricultural commodities of farmers will be facilitated in less time and development will get a boost.
The Pune-Nashik railway line is 235 km long. The train will run at a speed of about 200 km per hour on this route. The semi-high speed rail line is going to be doubled. The journey from Pune to Nashik can be completed in two and a half hours. The project is being implemented by Maharashtra Railway Infrastructure Development Corporation (Maharail) in collaboration with the Central Government and the State Government.
There is no direct railway line between Pune and Nashik at present. The journey by road takes about four to five hours. The demand to connect Pune and Nashik routes by rail has been there for many years. Due to Pune Nashik Railway, a large number of commodities of Chakan, Pune, Pimpri-Chinchwad, Shirur, Maval, and other commercial goods and agricultural commodities of Pune-Nashik will be transported easily. Therefore, this move is expected to see a boost and increase in employment, economic turnover, and revenue income.
Land of 102 villages will be acquired for this Railway line. This train will pass through Haveli, Khed, Ambegaon, Junnar in the Pune district. Sangamner in Ahmednagar district and Sinnar and Nashik Taluka in Nashik district.
The Railway line is expected to create over 25,000 jobs. Preliminary work on the project has gained momentum since it was approved last year.
Such would be the journey: Departing from Pune station this train will go to Hadapsar from the elevated deck. After that, it will go on land from Hadapsar to Nashik. Every 750 meters entry/exit opening will be constructed under the tracks for the movement of citizens along the railway tracks.