Ticket counter opened in renovated narrow gauge coach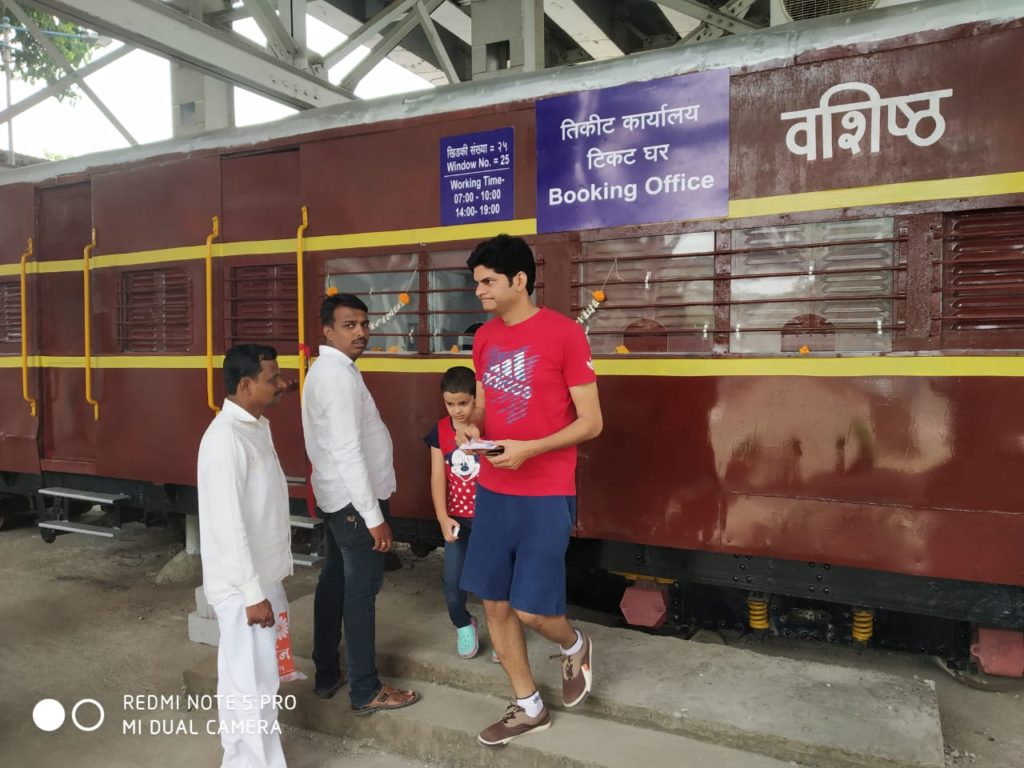 Pune, June 6,2019 : A new booking office to issue unreserved tickets for passengers has been started at Tadiwala Road side under the New FOB.
This booking office has been opened in the narrow gauge coach No. CR 948 (Vashishtha).
The coach was renovated to use for opening of Booking office. At this new booking office presently one window one shift has been opened. At present the timing of the booking window is as under to cater the rush period:
i) 07.00 hrs to 10.00 hrs.
ii) 14.00 hrs to 19.00 hrs
Apart from this new booking window, at Pune station unreserved tickets are
being issued from four locations.
For convenience of passengers, 19 Automatic Ticket Vending machine and 4 Coin Operated Ticket Vending machine are alsoprovided.
It is first initiative taken in Pune Division over Central Railway, to use old
narrow gauge coach as booking office.
Follow Punekar News: