Pune: Over 1,000 People Fined For Visiting Lonavala, Mulshi, Khadakwasla, Naneghat On Weekends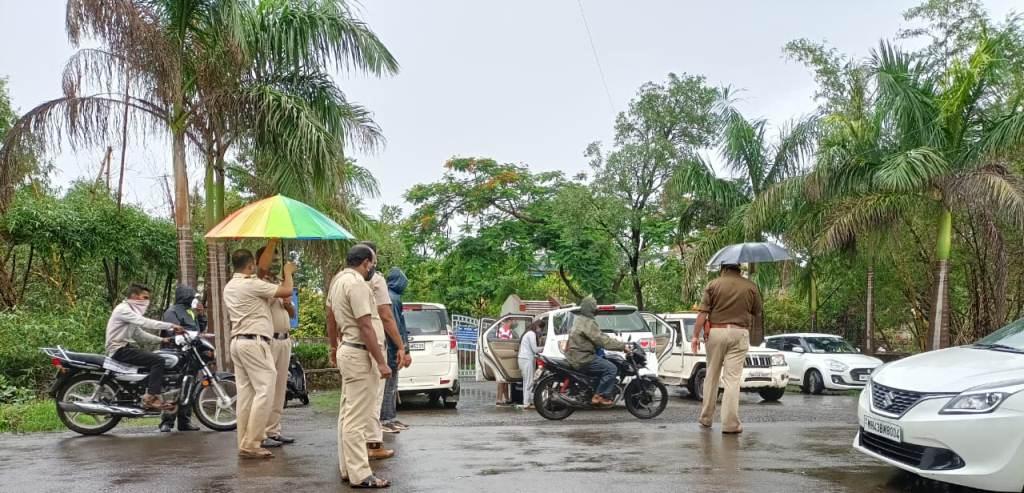 Pune, 20th June 2021: Over 1,000 people have been penalised by police for visiting places like Khadakwasla backwater, Sinhgad Fort, Mulshi, Lonavala, Naneghat and other places in the Pune district. Pune Rural Police have clarified that tourism is banned in the district due to the high COVID positivity rate.
Khadakwasla-Sinhgad Fort: Senior Police Inspector Sadashiv Shelar, in-charge of Haveli police station said that checkpoints have been erected at Khadakwasla, Golewada Phata (Donje) and Kondhanpur Phata on Sinhgad Fort ghat road. On Saturday, 132 tourists were fined Rs 47,600 and today (Sunday) 177 tourists were fined Rs 77,000.
Lonavala: The fines were imposed on people at Tiger Point, Lions Point, Karla Caves, Bhaje Caves, Lohgad Fort and Pawana dam.
According to Deputy Superintendent of Police (Lonavala) Navnit Kanwat, today action was taken against 237 persons and they paid Rs 1.23 lakh fine. Out of 237, a total of 208 people were fined for not wearing masks.
On Saturday, 135 people paid a total fine of Rs 79,107 including 122 for not wearing masks.
Read Also Mahabaleshwar, Panchgani Now Open For Tourists, Know These Rules Before You Plan To Visit
Mulshi: Action has been taken against 55 people who came to Mulshi taluka today and a fine of Rs 27,500 has been recovered from them. Paud police station has set up checkposts at Bhugaon, Ghotawade Chauk, Paud, Male, and Mutha in Mulshi taluka. The vehicles are being released only after a thorough investigation and strict action will be taken against the tourists, said Police Inspector Ashok Dhumal, in-charge of Paud police station.
Paud police on Saturday took action against more than 60 tourists and recovered a fine of around Rs 30,000 from them.
Read Also: Pune: Over 75% Cadets At NDA From Non-Military Families
Naneghat: Tourists heading towards historic Naneghat and Darya Ghat had to face the action of Junnar police. Police Inspector Vikas Jadhav informed that punitive action has been taken against 56 tourists.