Pune: PCMC Plans Water Supply Projects Keeping Population Projection In 2050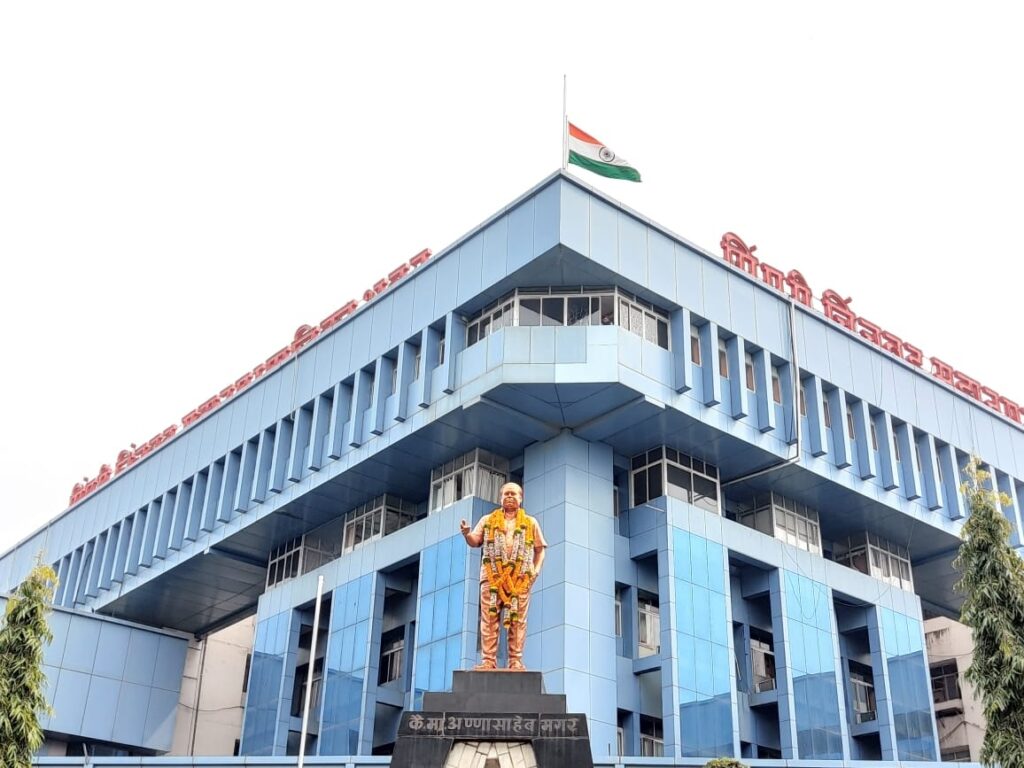 Siddhi Dharmadhikari
Pimpri, 12th January 2022: The Standing Committee of Pimpri Chinchwad Municipal Corporation (PCMC) today approved the expenditure of around Rs 117 crore for various development works.
A meeting of the Standing Committee was held at the main administrative building of the Municipal Corporation at Pimpri. The meeting was led by Standing Committee chairman Adv. Nitin Landge.
"In the last ten years, the population under PCMC has increased sharply. Therefore, even in the villages included in the urban areas, the citizens are facing water problems. Water supply planning has been done keeping in view the growing population by the year 2050. For this, development works worth Rs 63.91 crore and various other works worth Rs 117.01 crore were granted," informed Landage.
Water is supplied to Pimpri Chinchwad city from Pavana dam. In the next phase, it is planned to get 263 MLD of water from Bhama-Askhed and Andhra water supply projects. For this, the work of setting up a water purification project in Chikhali is in the final stage. Approval was also given for laying main pipelines for water supply to various parts of the city from Chikhali and Ravet water treatment plants and construction and commissioning of seven high water tanks and a pump house (Package-3).
These include Thergaon (3 D.L.L.), Laxmannagar – 2 (2.5 D.L.L.), New Sant Tukaram Nagar (2 D.L.L.), Bo-Hade Wadi (2.5 D.L.L.). .L.L.), Chikhali Mbr (3 D.L.L.), Savitribai Phule Garden (3 D.L.L.), Sector 12 (1.5 D.L.L.), Ashram School (2) High water tanks will be constructed at Bhosari Vegetable Market (2 DL). Also 1100 mm from Chikhali Water Treatment Plant to Sector 7-10.
The length of the main pipeline will be 6 km for this project. Also, a 7 km pipeline to supply water to the Moshi area from new RTO water tanks. The length of the main canal in this project is 13.8 km. Also Approved work of Rs 3.15 crore for development of DP road passing through survey no. 72, 84, 69, 80 at Dighi. Also, Rs 3.98 crore has been sanctioned for the construction of 22 kV underground power lines for the supply of high voltage power to the projects at Nighoje-Talawade and Chikhali. Rs 44.79 lakh for construction work in Yashwantrao Chavan Hospital and Rs 56.09 lakh for road works adjacent to 26, Vishalnagar DP Road, an amount of Rs 49.82 lakh was sanctioned for asphalting of internal roads in 28 residential areas.
The Standing Committee also approved Rs 75.73 lakh for the renovation of Boat Club at Thergaon and to build a garden at PCMC's private land, the committee sanctioned Rs 1.54 crore.