Pune: PMC gets 13 ventilators from PM CARES Fund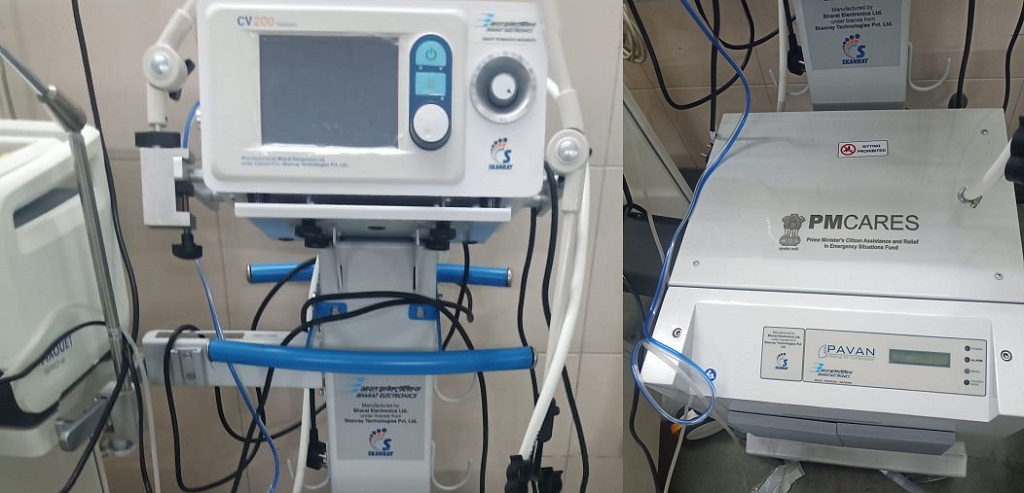 Pune, June 30, 2020: In the battle against Coronavirus, the Pune Municipal Corporation (PMC) has got 13 ventilators from the PM CARES Fund Trust. Four of these ventilators have been handed over to PMC run Naidu hospital near RTO. The remaining nine ventilators will be installed at Laigude Hospital.
The PMC has estimated that the number of ICUs and ventilators will decrease in the future due to the increasing number of patients in Pune. According to Pune Municipal Corporation (PMC), the total number of Coronavirus positive patients till date has reached 16,742 out of which 9929 have been cured while 618 have died. There are still 6195 active patients undergoing treatment in various hospitals. They include 333 critical patients out of which 61 are on ventilator support. Till now 112,041 people have been tested in Pune city.
Ventilators manufactured in India from PM CARES Fund are being supplied to all the States and Union Territories. Maharashtra has received 275 ventilators from the central government. So far 13 ventilators have been provided in Pune.