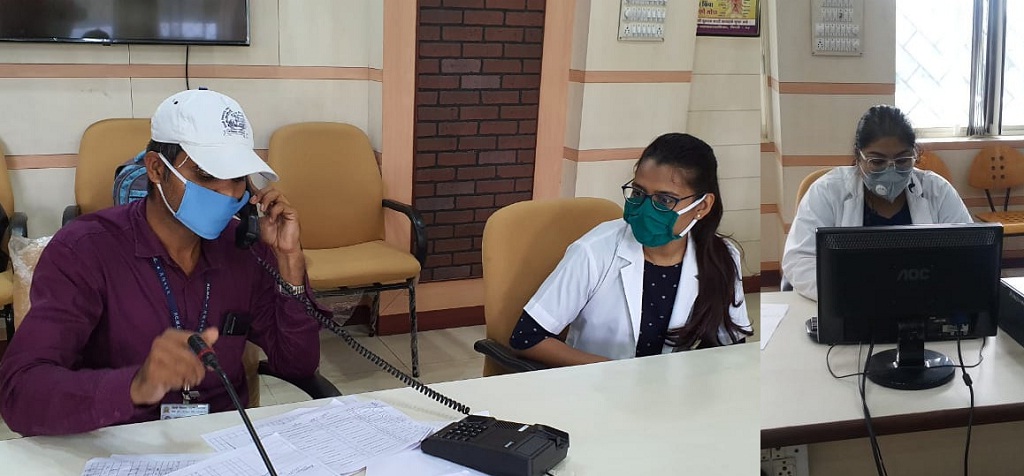 Shikha Chaurasia
Pune/Pimpri, 2 August 2020: The Pune Municipal Corporation (PMC) and Pimpri Chinchwad Municipal Corporation (PCMC) have set up war rooms in all wards and zones respectively to monitor Coronavirus disease (COVID19) treatment, swab collections, contact tracing and management of COVID Care Centres (CCCs).
To tackle and monitor the constant rise in COVID-19 cases in the city, this move was necessary. The PMC officials have said that the idea to set up war rooms in each of the 15 wards was taken to take the fight against COVID at the ground level.
According to Pune Municipal Corporation (PMC), the total number of Coronavirus positive patients till date has reached 55761 out of which 36,914 have been cured while 1335 have died. There are still 17,512 active patients undergoing treatment in various hospitals. They include 638 critical patients out of which 389 are on ventilator support.
PCMC has set up zonal level war rooms for better management of COVID19. There are eight zones in Pimpri Chinchwad. The number of COVID patients in PCMC has reached 22,063 out of which 14,682 have been cured while 349 have died. There are still 3856 active patients who are undergoing treatment in hospitals.
Follow Punekar News: