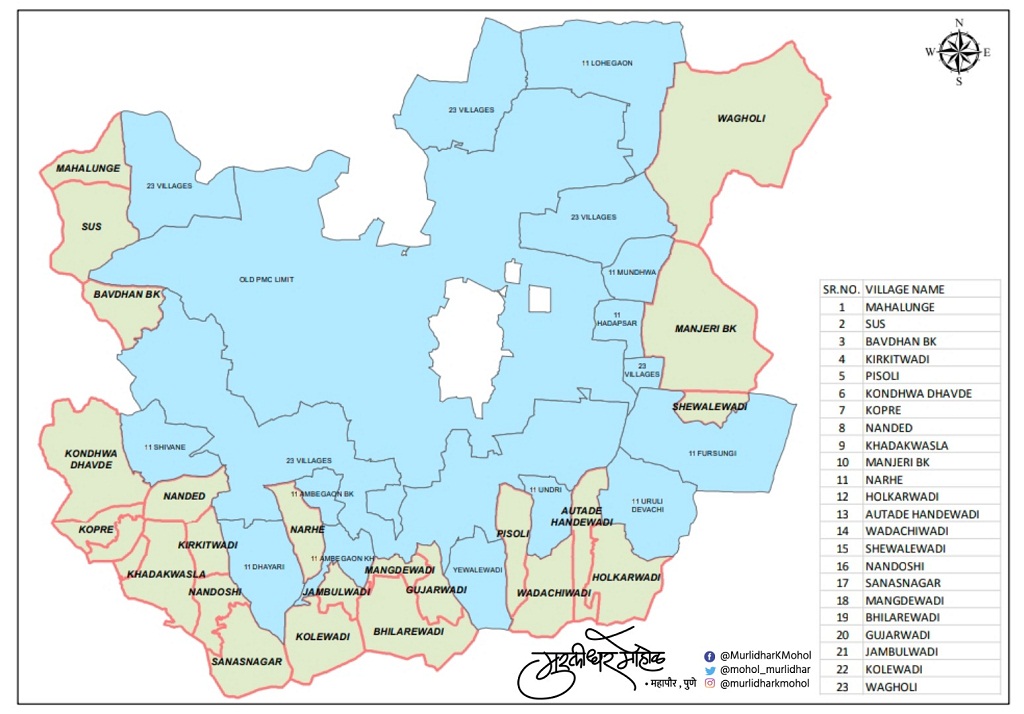 Pune, 15th September 2021: The Pune Metropolitan Region Development Authority (PMRDA) has announced the development plan (DP) of 23 villages newly included in the municipal limits.
However, the blueprint does not show the blue and red lines in the Ramnadi area. Therefore, it will be important to determine the extent of development in these villages, including preventing encroachment in the rivers. As a result, the PMC has asked the PMRDA to show these lines.
Meanwhile, as the deadline for objections and suggestions on the DP comes to an end on Thursday (September 16), the municipal corporation has registered about 28 suggestions on 23 villages in the plan.
In the last few years, there has been a lot of litigation over the encroachments in the riverside areas of the city as well as the development work done by the PMC. As a result, the court has directed the Municipal Corporation and the Irrigation Department to fix these lines. Accordingly, these lines are shown in the development plan of the civic body.
However, now the municipality has included new villages from Khadakwasla to Manjari. Therefore, as the Mutha river outside the municipal boundary as well as the Ramnadi are included in the municipal boundary, it is expected that the flood lines of these rivers will be fixed. This instruction is included in the plan given by the Municipal Corporation after the matter was pointed out.
In the instructions given by the municipal corporation, the DP has also given instructions to show the constructions as well as the buildings which have been done on the actual site. In addition, drawings of constructions approved by the PMRDA are not shown. Therefore, the PMC has also instructed PMRDA to show these constructions.
Apart from this, various suggestions have been made to include New Kopare village in the DP, increase the number of amenity areas, propose a nine meter nullah garden in the residential area near the nullah, declare the Ramnadi area as a water body, and improve the boundaries of Wagholi village.