Pune: Police Come To Rescue Of Two Brothers Who Went To Abandon Their Parents In Alandi Due to Poverty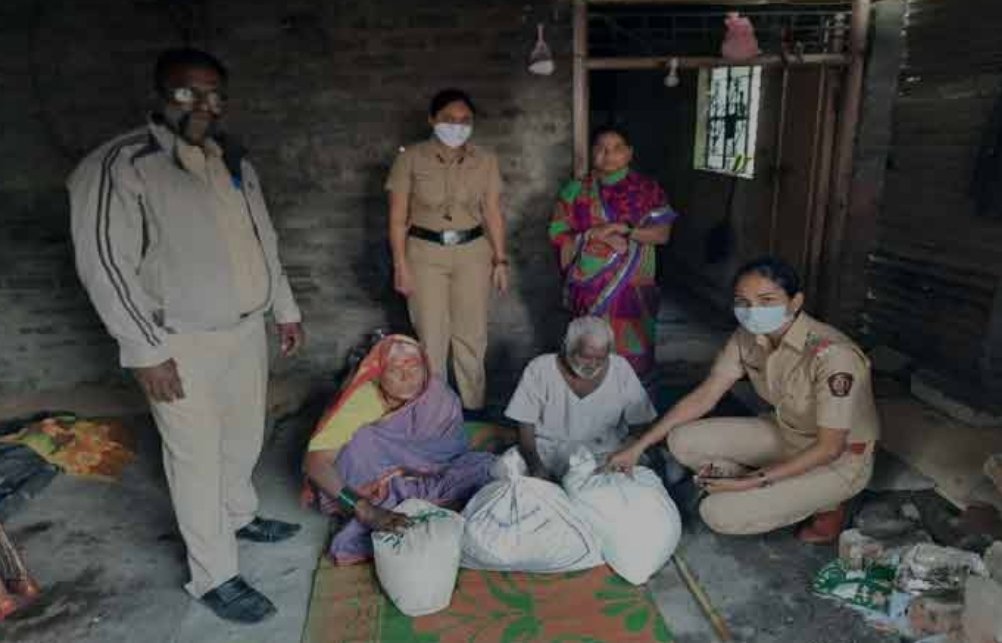 Pune, December 8, 2020: A video of an autorickshaw driver leaving his parents in Alandi went viral on social media, but after it was revealed that he had taken this step to get two meals a day, many had started helping him. Help has started pouring in from all quarters. Senior Citizens' Cell, under Bharosa Cell of Pune city police, has also come forward to help the family.
Shivaji Kamble (40), a resident of Manjari, was a rickshaw driver but his auto-rickshaw was taken by the finance company. He and his brother had gone to Alandi to leave his 75-year-old father and 70-year-old mother due to poor financial conditions. However, due to the pressure from locals, they were forced to take their parents back. Soon the video of them taking their parents back went viral.
Against this background, the officers and staff of the Senior Citizens' Cell visited the house of the concerned person and inspected the situation. They were provided groceries and financial assistance by the police and Sambhaji Mitra Mandal. In addition, they were given information about the Senior Citizens Act and counselling on how to take care of the senior citizens. The action was taken by Police Inspector Shabbir Syed, Assistant Police Inspector Swati Kedar and staff. 
Home Minister Anil Deshmukh lauded the effort and tweeted, "The 'Bharosa Cell' of @PuneCityPolice force demonstrated a great example of humanity by counseling the people who had abandoned their old parents & reuniting them together. They also provided groceries to the elderly couple. The initiative carried out by them is praiseworthy."