Pune Police Commissioner Amitabh Gupta Finally Breaks Silence On Wadhawan Incident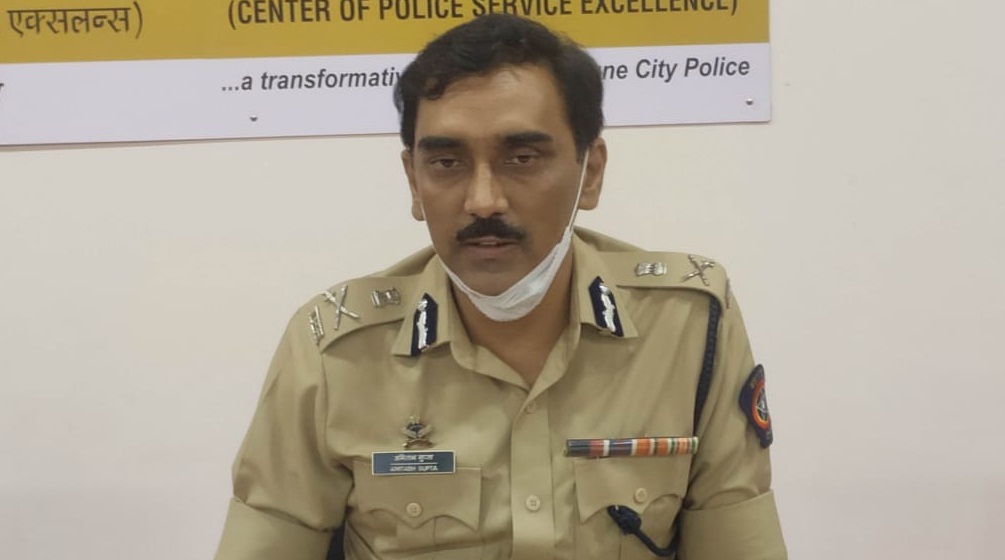 Mehab Qureshi
Pune, September 25, 2020: "The Wadhawan case was just an incident", said Pune Police Commissioner Amitabh Gupta amid the rising controversy of issuing the pass to the Wadhawan brothers- the main accused in the DHFL scam, during the stringent lockdown period. Gupta finally broke silence on the Wadhawan case while speaking to the media persons today at the police commissioner office.
While Gupta was the Principal Secretary of the Home Department, he had issued passes to Wadhawans – promoters of the scam-hit Dewan Housing Finance Limited (DHFL) who allegedly went for a "lockdown picnic" to Mahabaleshwar from Khandala in April, days after the country went into a shutdown to fight the Coronavirus (COVID-19).
However, Gupta tried to dodge the most awaited question, when asked him about the whole incident, saying there is nothing to know about the incident now. "It was an incident which is over", he said.
Talking about the law and order situation in Pune, he said, "We are reviewing the cases in the city now and visiting the police stations. We are going to focus on basic policing and increasing communication between police and citizens. We will be using technology as well to cope up with the limited workforce".
When asked about the bed crunch faced by the COVID positive police personnel, Gupta said, "Every policeman will be given the best possible health care".
Till now seven cops have succumbed to COVID19 while 125 others are still undergoing treatment.