Pune Police Get Nine Vehicles For Escort Duty, Police Entertainment Center Renovated To Suit Modern Architecture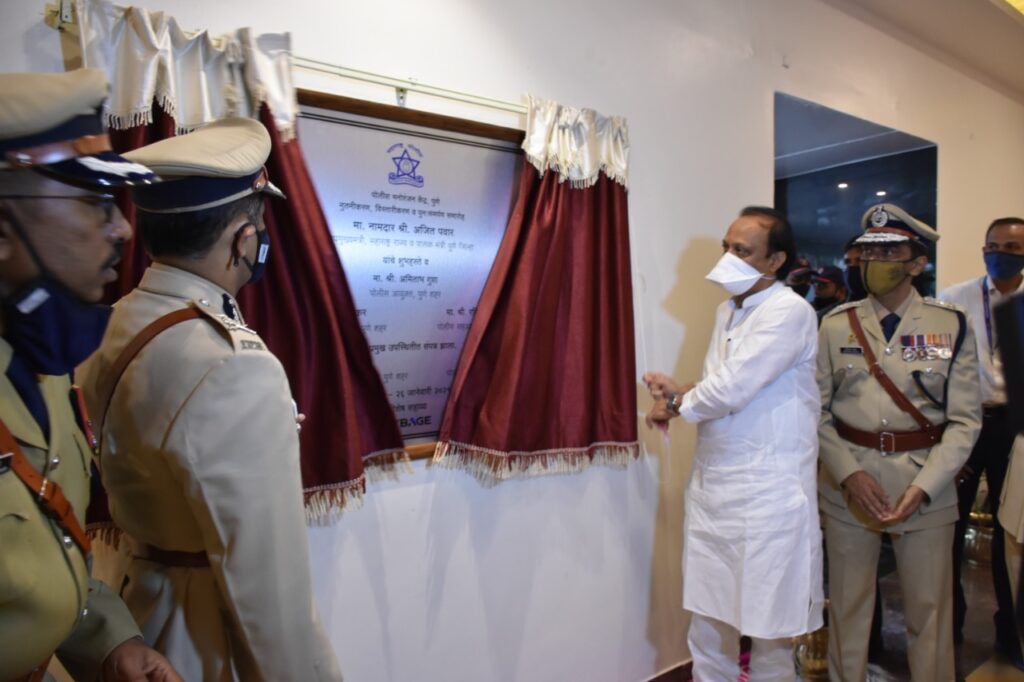 Shikha Chaurasia
Pune, January 26, 2021: A renovated Police Entertainment Center was inaugurated at Shivajinagar by Deputy Chief Minister Ajit Pawar today. Pune city police has also got nine vehicles for escort duty during VIP movement.
With a view to empower and modernize the Pune City Police Force, Deputy Chief Minister Ajit Pawar sanctioned a fund of Rs one crore from the District Planning Committee as well as nine new Scorpio vehicles of Mahindra Company. These vehicles will be used for escort and pilot duty.
The Police Entertainment Center of the Pune Police Commissionerate was completed on 15th August 1959 to enable the police officers and their family members to enjoy their art and talents, family cultural events, wedding ceremonies, birthdays etc. Subsequently, in 2005, a total of six restrooms for senior officers were constructed on the first floor of the building.
In the year 2020, the then Commissioner of Police, Dr K. Venkatesh and the present Commissioner of Police, Amitabh Gupta, completed the renovation and expansion of the Police Entertainment Center building in a modern manner, as well as the construction of a spacious hall next to the building.
Special Branch Police Inspector Ramesh Sahebrao Sathe made special efforts for this. Arun Nathani, Managing Director, Cybage Company and Ritu Nathani, Director, Cybage Company, out of social commitment, volunteered for the expansion of the Police Entertainment Center building with air conditioning and other facilities.
Divisional Commissioner Saurabh Rao, Pune Police Commissioner Amitabh Gupta, Pimpri Chinchwad Police Commissioner Krishna Prakash, Police Joint Commissioner Dr Ravindra Shisve, Additional Commissioner of Police Jalindar Supekar, Dr Sanjay Shinde, Ashok Morale, Deputy Commissioner of Police Bachchan Singh, Priyanka Narnaware, Bhagyashree Navatke, Swapna Gore, Purnima Gaikwad, Satish Govekar, Aba Chemte were present. Also present were Amit Gajwani, Executive Chairman, Cybage Company and purchase manager Priya Parnekar.
Follow Punekar News: